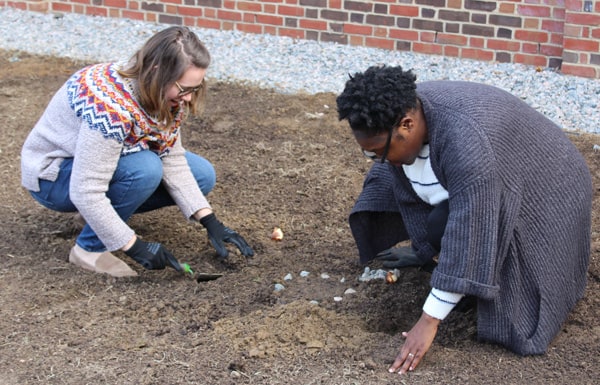 ROCKY MOUNT, NORTH CAROLINA – North Carolina Wesleyan College has launched a new, yearly tradition that allows graduating seniors to leave a mark on campus that will continue to grow for years to come. The tradition involves the planting of tulip and daffodil bulbs on an area of campus chosen by the seniors.
This past Monday, NC Wesleyan seniors who will be graduating in December 2019 or May 2020 gathered on campus in front of Pearsall Library to kick off the new tradition. The graduates had the opportunity to plant these bulbs as a symbol of their legacy at NC Wesleyan University. This annual event provides a burst of color, revitalizing natural spaces and offering years of beauty throughout campus for students, faculty, staff and visitors.
Dr. Duff surveyed the senior class in order to gauge location interest and confirm best available times to plant. In the future, the College plans to allow each senior class an opportunity to choose a different location unique to their gift.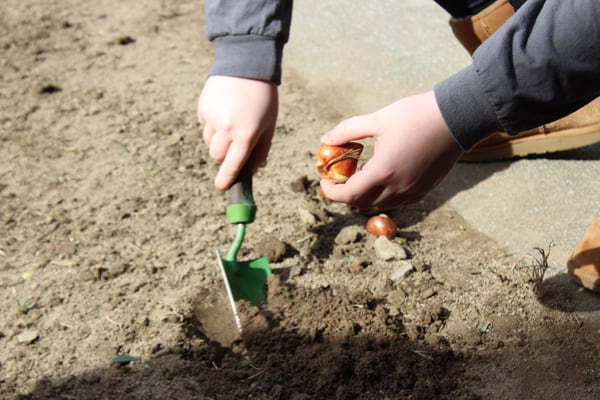 "This is a creative and lasting way for our seniors to leave their mark on campus. As tours are conducted on campus, we can show visitors one way seniors are making their impact on the beautification of Wesleyan," stated Interim President Dr. Evan D. Duff.
This new tradition nicely coordinates with Wesleyan's continued efforts to expand its beautification of campus and positively impact the environment. Since 2017, Wesleyan has received Tree Campus USA® recognition by the Arbor Day Foundation for its commitment to effective urban forest management. This program honors colleges and universities for effective campus forest management and for engaging staff and students in conservation goals.