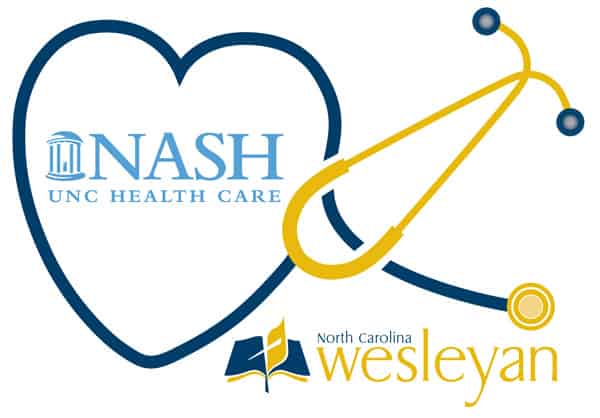 ROCKY MOUNT, NORTH CAROLINA – In an effort to increase academic opportunities, North Carolina Wesleyan University has announced the anticipation of an RN-to-BSN program for licensed nurses.
With the College's growth in its biology, biomedical and exercise science programs, it is a natural fit for Wesleyan to explore adding this to their curriculum. This program will be for licensed nurses who have an Associate's Degree in Nursing and desire to obtain a Bachelor of Science in Nursing. The Institute of Medicine strongly recommends hospitals to employ nurses with a bachelor's degree (BSN), stating 80% of nurses should have this credential. With a strong focus on increased education in this field, Wesleyan believes this program will offer a great benefit to the community and the surrounding hospitals.
"An RN-to-BSN program at Wesleyan will not only strengthen the collaboration between the three main colleges in the Twin Counties and the hospital, but it will enhance opportunities for registered nurses to further their education with a college in their community," stated Dr. Evan D. Duff, Interim President of North Carolina Wesleyan University.
After conversations with Nash UNC Health Care and area community colleges, Nash Community College and Edgecombe Community College, Wesleyan's Board of Trustees in April unanimously voted to move forward with a feasibility study that included donor and grant solicitation to fund startup costs required for a nursing program. Wesleyan has received a $150,000 grant over a three-year period from Nash UNC Health Care to support the development of the program.
"We are excited to enhance the growing network of continuing education available for the nursing profession in our community," said Lee Isley, president and Chief Executive Officer of Nash UNC Health Care. "Our partnerships with all three local colleges help to ensure we are developing a pipeline of local talent who are well prepared to work in our local institutions and to continue to advance and improve the health care landscape in our community."
A search is currently underway for the newly created position of Director of the RN-to-BSN Program. The person in this role will be responsible for curriculum development, oversight of day-to-day functions within the program and charged with attaining accreditation from both our regional accreditor, Commission on Colleges of the Southern Association of Colleges and Schools (SACSCOC) and the Commission on Collegiate Nursing Education (CCNE) accreditation. Once a Director has been hired for the new program, he or she will work with key stakeholders to develop the curriculum and apply for approval to offer the program with SACSCOC. Wesleyan hopes to begin classes in fall 2020, pending application submission and approval from the SACSCOC.