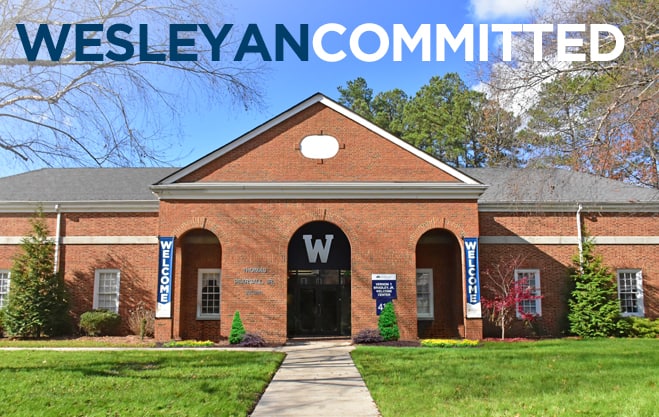 North Carolina Wesleyan University remains committed to our community by offering educational opportunities despite the challenges influencing our nation and world. Our core values of Kindness and Empathy require NCWC to be a good faith partner to our service area. In furtherance of these values and in order to afford an opportunity to make an investment in our community, NCWC has amended the admissions policy to waive the ACT/SAT for students who have not had an opportunity to take these national tests. This test optional admissions waiver will be effective immediately and will remain in effect until the Fall 2020 admissions cycle is complete.
Over the past several months NCWC has started new degrees, expanded online learning, and have plans to open other campus locations. All of these academic and operational enhancements were designed with our community in-mind as we continue to provide options for working adults, transfer students, commuters, as well as maintaining a full residential life college experience.
Wesleyan is proud of the service we provide to our students and in the decision to waive the SAT/ACT admissions requirements. This is one small way we continue our commitment to serve the educational needs of our community.
Contact our Admissions staff at 252.985.5200 or admissions@ncwu.edu for more information.