ROCKY MOUNT, NORTH CAROLINA – Today, North Carolina Wesleyan University held a ribbon cutting ceremony for its new Marvin and Cynthia Barnes – Family Fare Convenience Stores Outdoor Classroom. In December 2020, NC Wesleyan announced plans for construction of this unique learning environment, made possible by a generous gift from the Barnes family.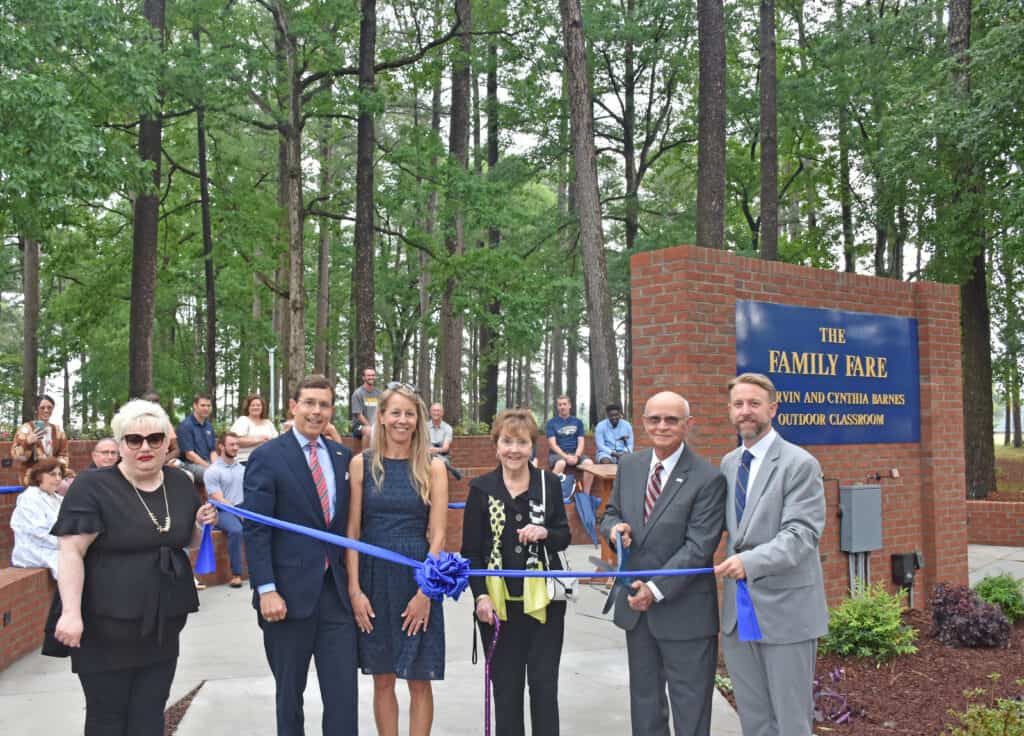 The new outdoor classroom is located at the front of main campus near the Braswell Administration Building. This newly developed space offers students a fun, safe, educational experience which expands their perspective outside the walls of a normal class setting. The three row, brick amphitheater-style classroom seats approximately 20 to 25 students and consists of lighting, power ports and the capability for an outdoor projector.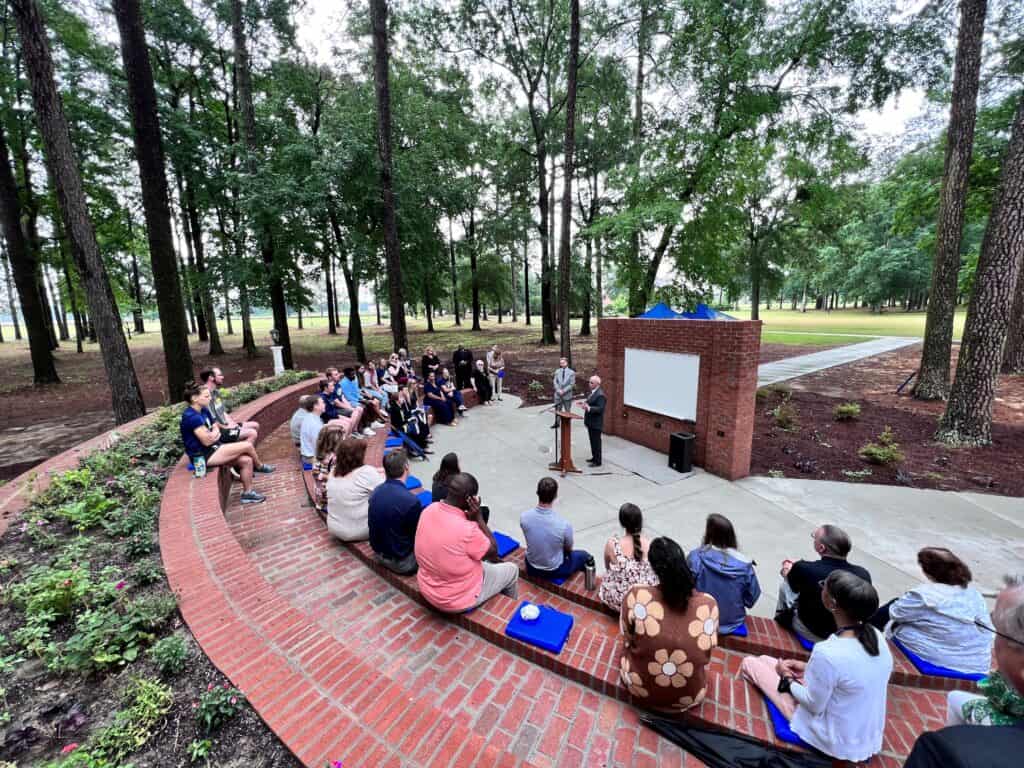 "The addition of the new outdoor classroom to our campus has been well received. Faculty members have enjoyed having a new venue for teaching and our students have found it attractive for more than just classroom studies. They've also used it for club meetings, bible studies and a place to gather with friends. Thanks to the Barnes family, this gift has quickly made a positive impact on Wesleyan's campus," said Mark Hinson, Senior Executive for Philanthropic Engagement.
Marvin Barnes, a Rocky Mount native, and his wife, Cynthia, have been active in the North Carolina Methodist Church Conference for over half a century. Mr. Barnes grew up attending First United Methodist Church in downtown Rocky Mount, where he participated in all forms of worship.
Like many of the recent projects at NC Wesleyan, this space was completely donor-funded through the Barnes' gift. Their new Family Fare Convenience Store is located just down the road from North Carolina Wesleyan University's campus at the corner of Wesleyan Boulevard and Airport Road.