8th President of the College
ROCKY MOUNT, NORTH CAROLINA – North Carolina Wesleyan University will officially celebrate the appointment of Dr. Evan D. Duff as its 8th president in an inauguration ceremony Friday, September 17, 2021. The NCWC Board of Trustees named Dr. Evan D. Duff President of the College on June 10, 2020, after serving in the interim role since June 14, 2019. Due to the global pandemic, his inauguration has been delayed until now. This allows family and friends to attend, along with the campus community as they return for the fall semester.
Duff has served the College in many leadership roles since 2011 including Senior Vice President of Academic Affairs, Vice President of Adult & Professional Studies, adjunct professor and Provost. In these roles, Dr. Duff was responsible for leading the effort to approve new majors, co-writing the College's first graduate application to the Southern Association of Colleges and Schools- Commission on Colleges (SACS-COC) and creating seven new offsite instructional locations. He was also responsible for facilitating the development of partnerships with 20 two-year and four-year colleges, which led to articulation agreements or memorandums of understanding between those colleges and NC Wesleyan. Most recently, he worked with Dr. Chaunté Garrett to develop an ROTC partnership with Rocky Mount Prep.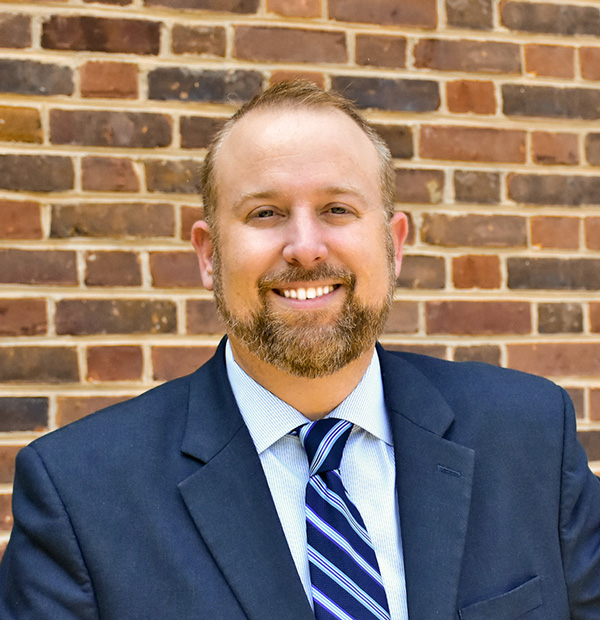 He earned his Bachelor's Degree in Business Administration from Mount Olive College, holds a Master's in Administration from Central Michigan University and a Doctorate in Organizational Leadership from Nova Southeastern University. Along with his formal education, Dr. Duff also completed certificate programs with NC State University and Cornell University.
During his career, Dr. Duff has authored or co-authored a great number of academic publications and presentations. He serves on many community boards and was awarded the volunteer of the year award with the Triangle Literacy Council in 2014. He has been honored with a variety of awards for service to the College and the community. He and his family most recently attended Hope Community Church in Cary, NC. Prior to this, Dr. Duff and his family were active members of Covenant UMC in Greenville, NC, where he served on the Pastoral Personnel Committee. Dr. Duff and his wife of 23 years, Marcy, have three sons and a daughter – Tyson, Landon, Peyton and Chloe. Their household is completed with five furry loved ones—three dogs and two cats—all of which are rescues.
The NCWC Board of Trustees cordially invites the public to Dr. Evan D. Duff's Presidential Inauguration. The ceremony will take place at 10:00 a.m. on Friday, September 17 in Minges Auditorium at The Dunn Center.