ROCKY MOUNT, NORTH CAROLINA – The newest exhibit to grace the walls of the Gravely Art Gallery in The Dunn Center at North Carolina Wesleyan University is The Study of Composition by Nick Dupont. A talented, local sophomore at Rocky Mount Academy, this will be his first time ever exhibiting his photography to the public. This eye-catching exhibit is free and open to the public running from November 17, 2022 through January 31, 2023. A reception will be held on opening night from 5:00 – 7:00 p.m.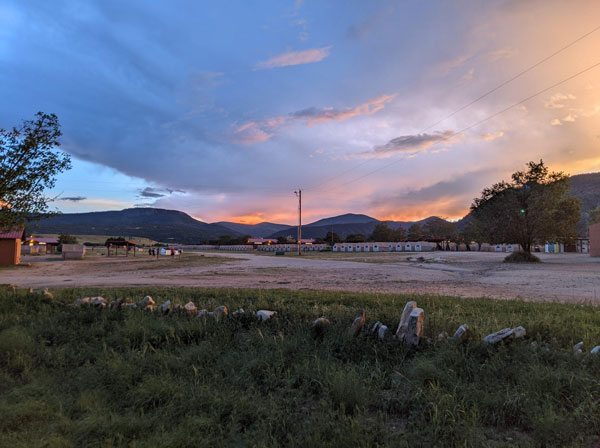 Photography has been a passion for Nick ever since he got his first point-and-shoot camera as a young child. As he has grown, he has developed his own way of telling a story through a lens. Whether a portrait or landscape, his use of light and depth of field really capture his subject to draw in viewers.
Greg Purcell, Gallery Curator, is thrilled that the Gravely Gallery will be the first place that Nick will exhibit his photographs. "We are getting a chance to see the world through the talented eye of a young man who is still developing his own world view and finding his way through life," stated Purcell. "This will be an exhibit to remember as his subjects are wide-ranging and exciting."
The Gallery is open Monday through Friday 10:00 a.m. – 5:00 p.m. and during events at The Dunn Center. To stay up-to-date on future shows coming to the Mims & Gravely Galleries, visit ncwu.edu/artgalleries, where you can join the mailing list as well. Upcoming shows include:

Colorful Chaos by artist Delayna Robbins from January 19, 2023 – March 9, 2023
Action Paintings by Wes Day from March 16, 2023 – April 27, 2023
Just Imagine by Mark Cole from May4, 2023 – August 4- 2023
About The Dunn Center
The Dunn Center is a premier venue for concerts, shows and conferences in eastern NC. Located on the campus of NC Wesleyan University, in the heart of Rocky Mount, The Dunn Center is proud to host the Wesleyan Season Series of cultural events and concerts. In addition to these world-class performances, The Dunn Center features a variety of campus and community events, including Wesleyan Players productions, concerts of the Tar River Swing Band and Orchestra and other various performances by nationally known artists. The Mims and Gravely Galleries, located within The Dunn Center, hosts a variety of exhibits, including paintings, drawings, and sculpture. The galleries are open weekdays from 9:00 a.m. – 5:00 p.m., as well as during performances. To learn more, visit dunncenter.com and follow on Facebook.