NC Wesleyan Establishes New Holiday Term
ROCKY MOUNT, NORTH CAROLINA – In response to the recent condensed spring and fall schedules, North Carolina Wesleyan University's administration is pleased to announce the addition of a new "holiday" term. The fully online, 6-week term is set to begin November 30, 2020.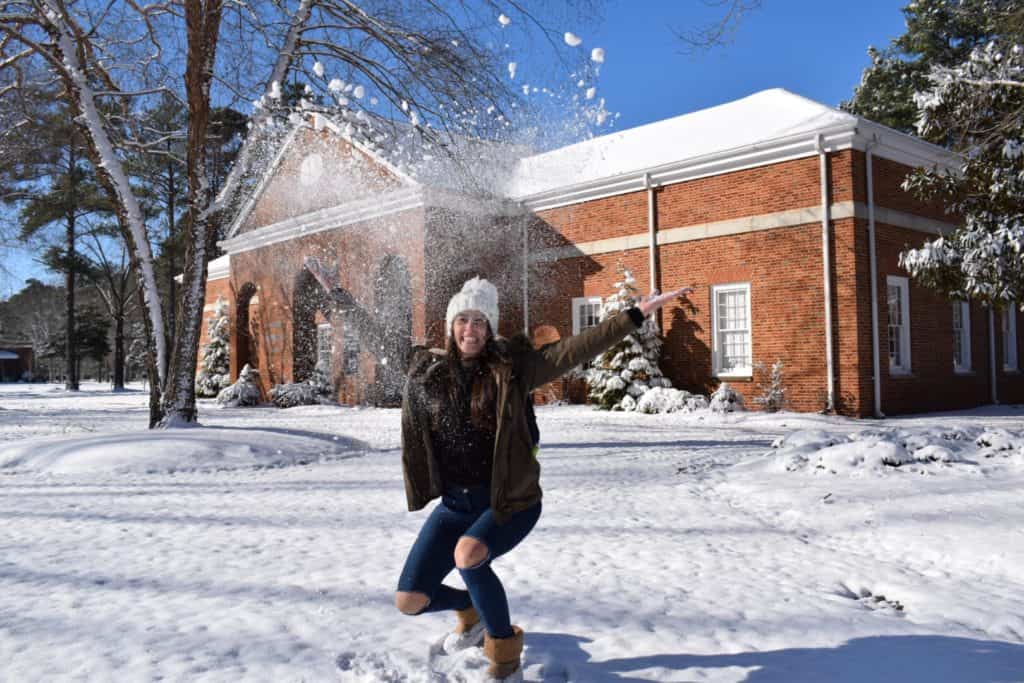 The fall 2020 semester at NC Wesleyan ends right before Thanksgiving, allowing students the perfect opportunity to take advantage of the new holiday term. The 6-week term is being offered at a reduced cost of $325 per semester hour and is available to traditional and adult studies students, as well as visiting students. A visiting, or non-degree student, is a student visiting from another degree-granting institution for purposes of taking a Wesleyan course for credit, fulfilling requirements at another institution, taking a course for teacher certification, meeting CPA or graduate school prerequisites or for achieving personal learning goals. Program requirements include a completed application for admission and a letter of permission from the degree-granting institution. 
The faculty at NC Wesleyan have developed several unique course offerings, including: Organizational Leadership, Principles of Management, The Entrepreneurial Mindset, Leadership During Unusual Times: Challenges During COVID-19 Pandemic, Computer Forensics, Physical Geology, Celebrating Christmas/Celebrating the Nation, Event Marketing, Conspiracy Theories, Introduction to Religion, Professional and Business Ethics, and Social Problems II – Problems of Social Inequality, to name a few.
"The College is providing all students with an opportunity to earn more credits during an unusually long winter break. COVID-19-related precautions streamlined fall and spring terms and condensed class meetings using hybrid and online meeting times into shorter periods of time," stated Dr. Molly Wyatt, Interim Provost. "This provided us with a six-week period for students to engage in some special topics and common requirements over the winter break. It's perfect for students who may want to get ahead or catch up in their degree progress."
Those interested in applying for the holiday term should visit ncwu.edu/registrar to fill out a Registration & Drop/Add Form. Once completed, this form should be emailed to the student's Academic Advisor. Visiting students should contact Paige Wells, Director of Admissions, at PPrice@ncwu.edu or 252.985.5297.