ROCKY MOUNT, NORTH CAROLINA – On March 28, the community and NC Wesleyan alumni will have an opportunity to show their Bishop Pride and support the University during its annual day of giving, A Day for Wesleyan. This is a day when all NC Wesleyan University supporters—particularly alumni—celebrate the University through donations to support Wesleyan and its students. Together, we can help advance the educational experiences for all students, invest in new technologies for learning, allow students to grow into their passions and help build Wesleyan's future.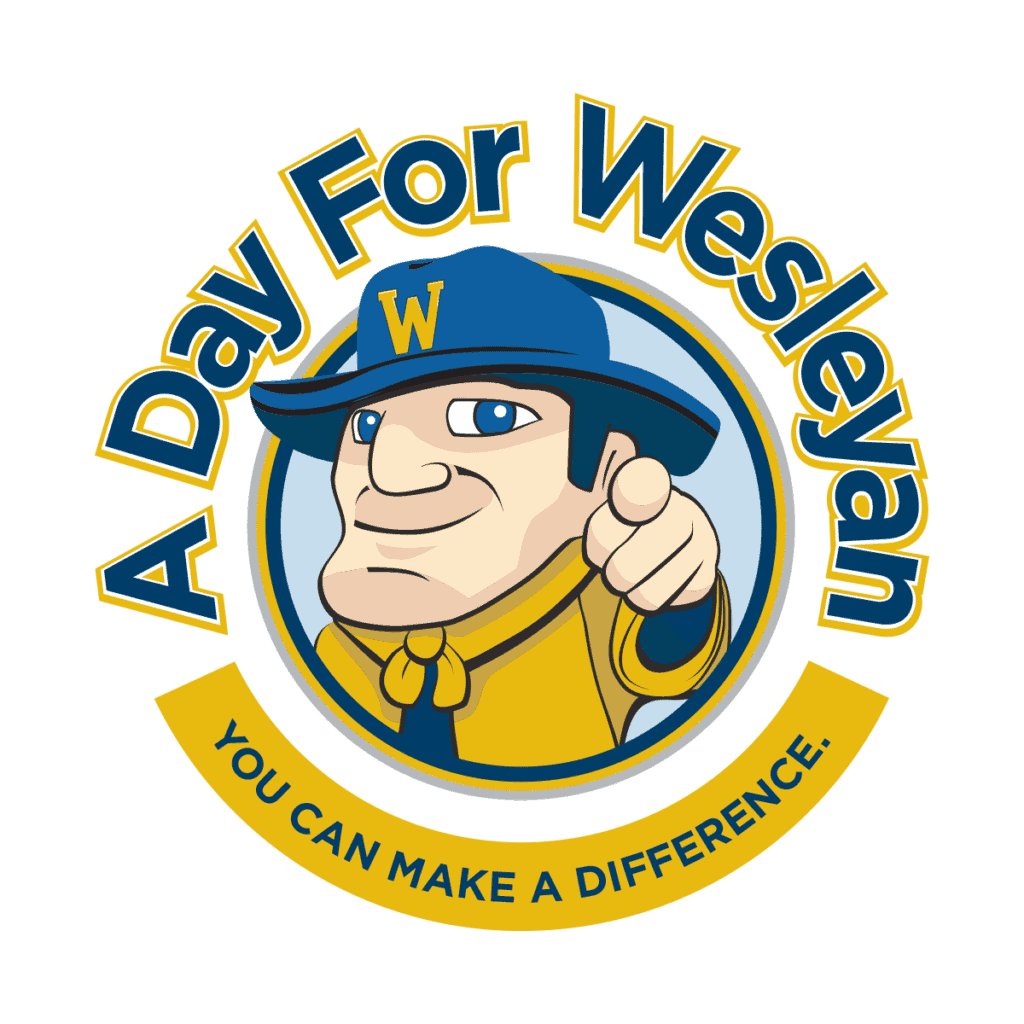 With multiple ways to show your support, your gift can best impact Wesleyan students through the Emerging Needs Fund, Athletics and General Scholarships. Gifts to the Emerging Needs Fund help position NC Wesleyan University to seize unexpected opportunities, respond to new trends and resolve critical issues. This fund also boosts student and faculty-led initiatives not yet imagined or tried. If you're into sports, give to one or more of NCWU's 14 athletic teams and direct your contribution to their success. The General Scholarship Fund is also a vital part of the University's recruitment offerings, attracting the brightest students from all walks of life.
"We hope that our alumni and the community will join us in showing their Bishop Pride on Tuesday, March 28. When alumni and friends of the University unite to share their passion for Wesleyan, amazing things can happen," said Mark Hinson, Sr. Executive for Philanthropic Engagement. "All gifts, regardless of size, make an impact! Help Wesleyan continue impacting this region while also providing our students with a personal, practical and purpose-driven education."
Celebrate NC Wesleyan University on March 28 by wearing blue and gold or Wesleyan gear, posting Wesleyan memories on social media using #GiveOnDFW, spreading the news with others to follow Wesleyan or making an online gift. Donors can learn more and participate in A Day for Wesleyan by visiting the secure giving website, dayforwesleyan.com, or by calling 252.985.5581. All gifts are tax-deductible.
About North Carolina Wesleyan University
North Carolina Wesleyan University (NCWU) is a small, private Methodist-affiliated institution with a liberal arts-based core curriculum that prepares students for professional advancement, life-long learning and responsible participation in their communities. NCWU offers liberal arts, professional and graduate degree programs for traditional, transfer and working-adult students. The skills cultivated by faculty and built into the curriculum include critical thinking and reflection, communication, collaboration, and information technology. North Carolina Wesleyan University delivers education that is personal, practical and purpose-driven. Personal…through mentoring and the connections that are provided. Practical…by helping students develop lifelong skills. Purpose-driven…by helping them fulfill their purpose in life. With students from all over the United States and more than 40 different countries, the University has immense cultural diversity. To learn more, visit ncwu.edu and follow on Facebook, Twitter, LinkedIn, TikTok and Instagram.
ROCKY MOUNT, NORTH CAROLINA – Fantastic Little Paintings by artist, Bob Ross, is set to adorn the walls of The Mims Gallery at The Dunn Center from November 2, 2023 through January 4, 2024. The 2023 exhibition will be open to the public. Purchase Tickets for $15 per person. Free admission for children under five. This will be the first time a Bob Ross exhibit has been to North Carolina. With over 75 paintings, this will be the largest exhibition ever seen under one roof globally.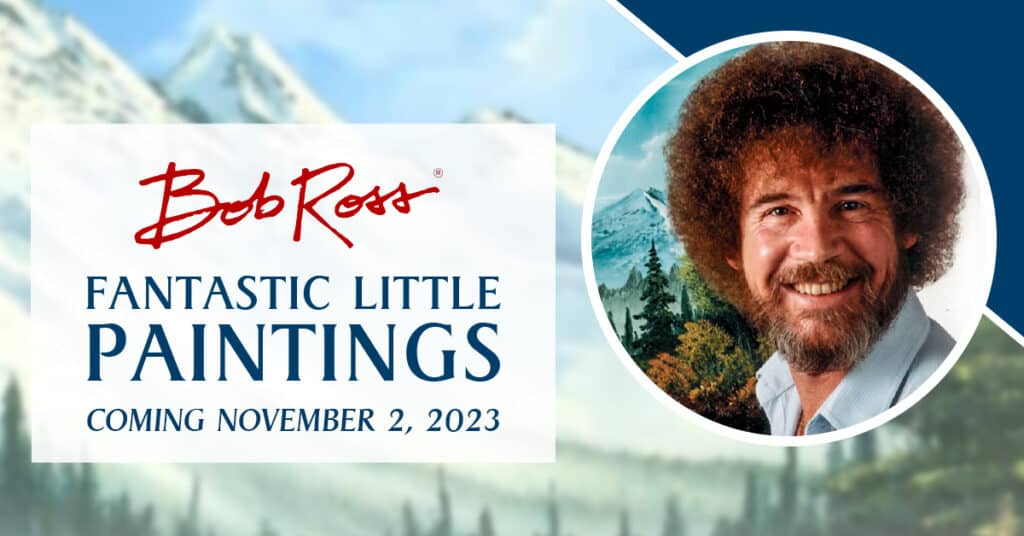 Robert Norman Ross, an American painter, art instructor and television host known by so many for his permed hair, showed the world how to paint fun pieces of art. He was the creator and host of The Joy of Painting, an instructional television program that aired from 1983 to 1994 on PBS in the United States, CBC in Canada, and similar channels in Latin America, Europe and elsewhere. Ross subsequently became known through his posthumous internet presence.
Greg Purcell, previous Art Curator for the Galleries at The Dunn Center, says "there will be more to this event than just the paintings on the walls. As we get closer to the opening, there will be classes taught by Bob Ross Certified Instructors so that you can learn how to paint like Bob Ross. The excitement is already building for this exhibit which is now less than a year away. Keep checking our website regularly and join our email list to be the first to hear about all the fun plans, as well as having the chance to get early access to tickets."
Bob Ross, Inc. will allow the funds raised from this exhibit to go directly toward bringing future artists to the Galleries at The Dunn Center. Guests are invited to come experience the joy that Ross brought to the art world. For more information, contact Jan Volz, Gallery Art Curator at 252.985.5268 or jvolz@ncwu.edu and sign up for the email list at ncwu.edu/artgalleries.

About The Dunn Center
The Dunn Center is a premier venue for concerts, shows and conferences in eastern NC. Located on the campus of NC Wesleyan University, in the heart of Rocky Mount, The Dunn Center is proud to host the Wesleyan Season Series of cultural events and concerts. In addition to these world-class performances, The Dunn Center features a variety of campus and community events, including Wesleyan Players productions, concerts of the Tar River Swing Band and Orchestra and other various performances by nationally known artists. The Mims and Gravely Galleries, located within The Dunn Center, hosts a variety of exhibits, including paintings, drawings, and sculpture. The galleries are open weekdays from 9:00 a.m. – 5:00 p.m., as well as during performances. To learn more, visit dunncenter.com and follow on Facebook.