ROCKY MOUNT, NORTH CAROLINA – North Carolina Wesleyan University will welcome award-winning author and political columnist, Rob Christensen, on Tuesday, October 5. Rob plans to share a glimpse of Eastern North Carolina with his latest history, "The Rise and Fall of the Branchhead Boys," at the free event starting at 6:00 p.m. in Minges Auditorium at The Dunn Center. With a career spanning over 45 years as a political journalist with The News and Observer out of Raleigh, Christensen brings to life the multi-generational story of the Scott family— one of North Carolina's most influential political families.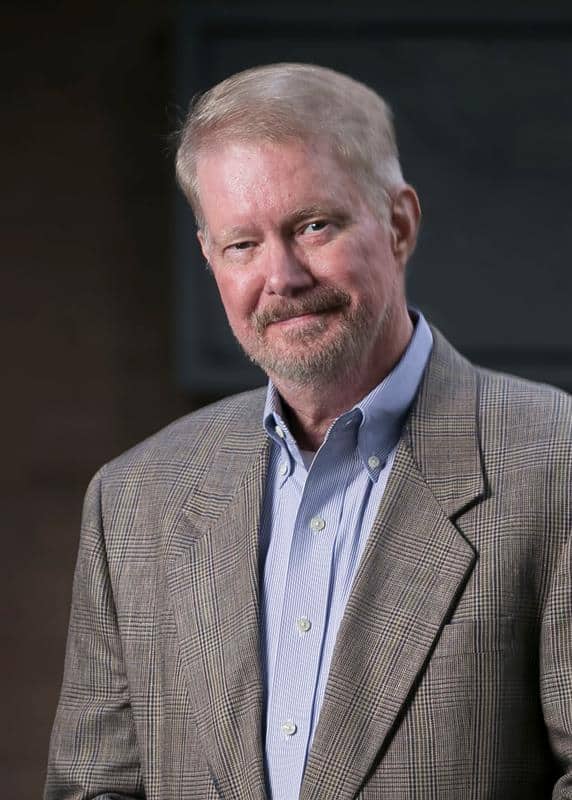 Released in 2019, "The Rise and Fall of the Branchhead Boys" is the recipient of the prestigious Ragan Old North State Award for Nonfiction. Through investigative journalism that weaves together interviews paired with archival research, Christensen steps back in time to offer an engaging historical account of an important turning point for North Carolina's political scene.
"I am looking forward to speaking at NC Wesleyan because Branchhead Boys is to a large degree about Eastern North Carolina and the continuing struggles with North Carolina's urban/rural divide. Nash County, in particular, figures heavily in my book," commented Christensen.
Christensen shares the story of the Scott family legacy and how race and populism influenced the political landscape of the twentieth century during a period known as the era of progressive politics in North Carolina. Three generations of Scott's held statewide office overcoming racial stereotypes. W. Kerr Scott, Robert Scott and Meg Scott Phipps were able to gain the support of rural North Carolinians who were colloquially known as the Branchhead Boys, a group of grassroots rural voters. Christensen recounts the hardships faced by the Scott's to help develop rural North Carolina and introduce modern amenities such as having electric and telephone power lines extended and to have roads paved. Instrumental in their own downfall, Christensen concludes to what ultimately led to their demise.
Christensen retired in 2018 after a successful career in journalism. He has appeared as a political analyst on over 600 television and radio programs including the CBS Evening News, Fox News, MSNBC, CNN, ABC's Nightline, C-Span, PBS, NPR and the BBC. He has been interviewed by Don Imus, Mitch Albom, Diane Rheems, Jeff Greenfield, Chris Matthews, Cokie Roberts, Al Franken and more. He has shared his insights and industry knowledge through hundreds of talks across the state to colleges, libraries, bookstores, civic and political clubs.