ROCKY MOUNT, NORTH CAROLINA – Earlier this month, North Carolina Wesleyan University announced its new Practical Skills Academy (PSA) that will offer life and professional skills to students in areas not typically covered in traditional coursework. Through the PSA, NC Wesleyan University is also offering its newly-developed Resident Expert Program (WES-R.E.P.). To kick off this program, NCWU will be hosting award-winning actress Sharon Lawrence as its first Actor in Residence.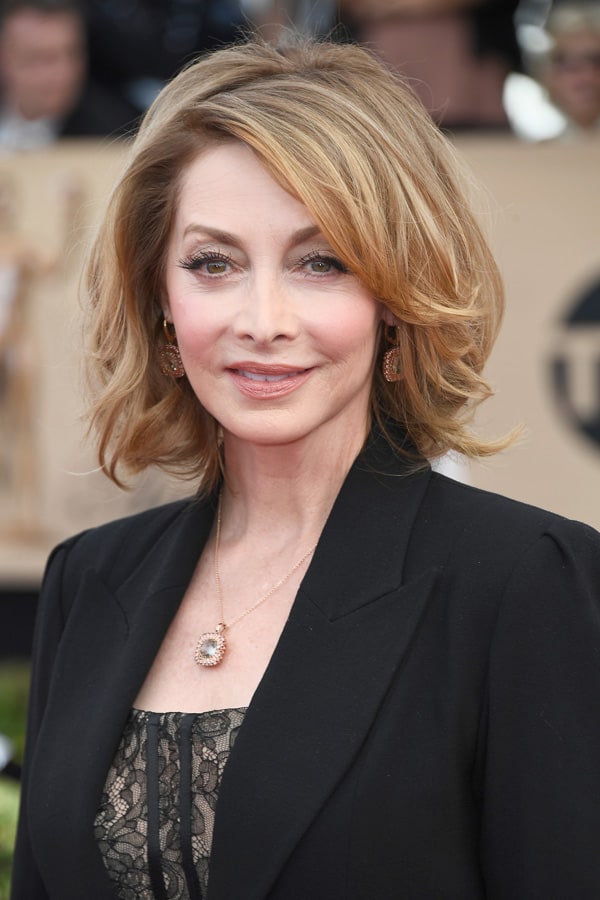 The WES-R.E.P. program provides students with an opportunity to work directly with industry leaders through mentoring and workshops. Through on-site and virtual opportunities, these professionals will connect with students to share their industry knowledge. Experts are chosen in a variety of fields including the fine arts, business, education, healthcare, the sciences and specific professional fields. This experiential learning program emphasizes the understanding of real-world applications of students' chosen major(s), as well as more enhanced discovery and exploration of an industry.
"Based on her ties to North Carolina and her success in the entertainment industry, I'm proud to have Sharon back on campus as our first resident expert. Over the years, she has shown tremendous support to the University and I look forward to having her share her expertise and talent with our Entertainment Arts students," stated President Dr. Evan D. Duff.
Ms. Lawrence will visit the University's Acting I class on Tuesday, November 15 to provide a workshop on auditioning or an acting technique. This is not the first time that Lawrence has been to NC Wesleyan. After the COVID pandemic delayed her speaking at the University's Spring 2020 Commencement, she returned to address the class of 2020 during Winter 2020 Commencement. Lawrence is an award-winning stage and screen actor who can most recently be seen in the Paramount+ and Spectrum drama series, JOE PICKETT, where she is completing Season 2 in Alberta, Canada. She also recently wrapped the final season of the DYNASTY remake as Laura Van Kirk. Her previous work includes NYPD Blue, ONE TREE HILL, RIZZOLI and ISLES, SHAMLESS, GREY'S ANATOMY and ABC's REBEL.
"One of the great advantages in my early experience as a student-performer was the opportunity to work alongside and learn from professionals in industry. Whether at UNC Playmakers, summer stock, theme parks, outdoor dramas, regional theaters or the North Carolina Theater, Theater Raleigh and the countless film and TV productions shot here, our state has invested in its people by investing in the arts and entertainment business," stated Lawrence.
A native of North Carolina, she was born in Charlotte and later moved to Raleigh where she graduated from Broughton High School. Lawrence attended the University of North Carolina at Chapel Hill, graduating in 1983 with a Bachelor of Arts in Journalism.
While at UNC, Lawrence was active onstage with the university's Playmakers Repertory Company. She is a proud founding, and prior leading actress, at the North Carolina Theatre and the daughter of Tom Lawrence, former news reporter for WRAL News in Raleigh.
About North Carolina Wesleyan University
North Carolina Wesleyan University (NCWU) is a small, private Methodist-affiliated institution with a liberal arts-based core curriculum that prepares students for professional advancement, life-long learning and responsible participation in their communities. NCWU offers liberal arts, professional and graduate degree programs for traditional, transfer and working-adult students. The skills cultivated by faculty and built into the curriculum include critical thinking and reflection, communication, collaboration, and information technology. North Carolina Wesleyan University delivers education that is personal, practical and purpose-driven. Personal…through mentoring and the connections that are provided. Practical…by helping students develop lifelong skills. Purpose-driven…by helping them fulfill their purpose in life. With students from all over the United States and more than 40 different countries, the University has immense cultural diversity. To learn more, visit ncwu.edu and follow on Facebook, Twitter, LinkedIn, TikTok and Instagram.