We make it pretty easy for you! Follow these quick tabs below. If at any time during the application process you have questions or concerns, feel free to contact one of our admission counselors. We are here to help!
Welcome to Wesleyan… your academic and personal journey begins here!
NCWU operates on a rolling admissions calendar. By providing the information below, you will be informed within 10 business days of the status of your admissions file.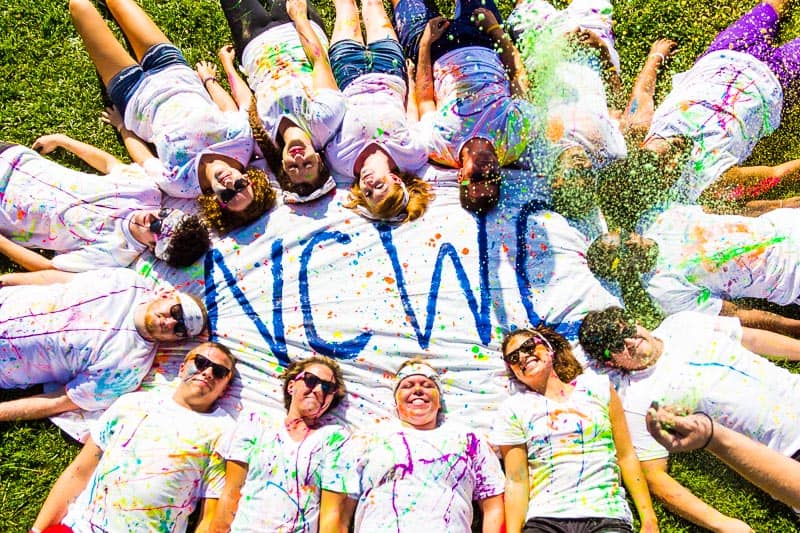 ADMISSION REQUIREMENTS
Admission to Wesleyan is based on academic records, including courses taken, grades earned, and class standing, followed by SAT or ACT test scores.*  Achievement in extracurricular activities, community participation, and a motivation to get involved and contribute to the Wesleyan campus community are also taken into consideration.
*SAT/ACT Waived for Incoming Freshmen.
NCWU is TEST BLIND for the 2024-2025 academic year – meaning, we are not requiring students to submit an ACT and/or SAT test score for admission. We will just need your application and high school transcript, simple as that! If you have not already applied, submit your application today! Contact admissions at admissions@ncwu.edu for more details.
First Year Freshman Admissions Process APPLY
Submit your
FREE
application, official high school transcript, and
SAT/ACT test score(s)*
. After all needed documents are submitted, you will receive an admissions decision shortly afterward. Already applied? Then move on to step 2.
*TEST BLIND for the 2024-2025 academic year COMPLETE FAFSA
Apply for federal financial aid. Complete your FAFSA at 
www.studentaid.gov
. Wesleyan's FAFSA school code is 002951. Deadline to apply is January 1. Contact us if you need help. PAY ENROLLMENT DEPOSIT
Submit your enrollment deposit of $200 ($300 for Founder's Award recipients) to secure your scholarship, grant funds, and to reserve your place in the incoming class. Afterwards, you'll receive housing and New Student Enrollment information. SECURE HOUSING
SUBMIT NEEDED DOCUMENTS
Submit your
housing application
(even if you plan to commute), and start packing! Once you make your enrollment deposit, you will receive a letter with all of the information you need to arrive in August prepared and excited for a great year! REGISTER/ATTEND WesWay DAY
Take care of official business on campus.
Meet with Financial Aid
Visit the Business Office, learn to navigate your student account
Get student I.D.
Meet with advisors and register for classes
Complete other important enrollment tasks
Enrollment deposit required to register ATTEND NEW STUDENT WELCOME EVENT
A weekend event, beginning with campus move-in day for new students. NSE is a required orientation program that helps prepare you for your transition to college.
Detailed check-in instructions will be sent to your NCWU email. Contact orientation@ncwu.edu for more information regarding your orientation to NC Wesleyan.