As a Sociology major, you'll study human behavior and social interactions while discovering effective solutions to social issues.
Understand Society with our Sociology Program at NCWU
The discipline of sociology provides students with a unique perspective that emphasizes critical thinking, complex problem-solving, and effective communication skills. Sociology majors are highly sought after in various industries due to their capacity to analyze complex social systems, work in diverse teams and find effective solutions to social issues.
Higher education degrees in sociology provide students with an opportunity to specialize in particular areas of sociology, like criminology, social stratification, gender studies, human rights, global sociology, and environmental sociology. A degree in sociology provides students with strong research skills and the ability to take on in-depth studies, making them highly qualified for research positions in various industries, universities, and governmental organizations. Sociology majors with postgraduate degrees are in high demand and typically earn competitive salaries, making it an excellent career choice for those interested in making a meaningful impact in the world.
What You'll Study
Sociology majors will study a range of topics and concepts related to the scientific study of society and human behavior. They will explore the ways in which individuals and groups interact and the social factors that influence these interactions. They will also examine the impact of institutions such as government, media, and education on individuals and society as a whole. Through courses in research methods and statistics, sociology majors will learn how to collect, analyze, and interpret data related to these various fields of study.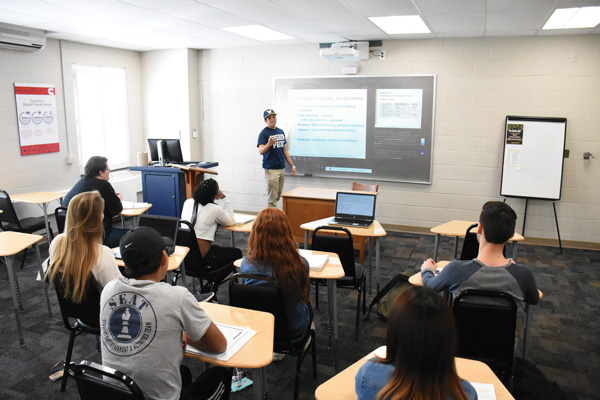 Faculty & Staff
Email any of our advisors with any questions you have about completing this program.
24/7 Tutoring Services. Free & Easy.
North Carolina Wesleyan University is partnered with Brainfuse, a complimentary online tutoring service, provided to all Wesleyan students. This service is available 24 hours a day, seven days a week and features live tutoring in the subjects of writing, reading, math, computer and technology, science and business.
Student Organizations
Be engaged at NCWU!
Choose from 30+ student-led clubs and organizations to connect with other students who share your academic interests or… create your own.
Transfer Articulation Agreements
To simplify the transfer process, NC Wesleyan University has a number of partnerships with other community colleges, universities and institutions that allow students to enroll at NCWU with simple pathways. These agreements outline the courses you should take to prepare for transferring to NCWU. Review the full list of transfer articulation agreements to see if your institution is listed.