As a Political Science major, you'll be challenged to think analytically, engage everything with a data-driven focus and make decisions that affect everyone.
What You'll Study
The Political Science program is designed to provide students with the knowledge of political theories and concepts, governmental institutions, and political processes. The program primarily focuses on analytical reasoning, research, communication, decision-making, and analysis of data. The Political Science curriculum offers the background and preparation for students planning to enter graduate school or employment in the public and private sectors. The Political Science program also prepares students to be responsible and engaged citizens within their communities.
Many of our students pursue careers in government agencies, politics, law, and education. The Political Science major also provides opportunities for careers in research and data analytics, as well as excellent preparation for a variety of graduate programs. Political Science is also an ideal major to prepare for admission to law school.
What is Political Science?
POLITICAL SCIENCE is the systematic study of politics and power from domestic, international and comparative perspectives.  It entails understanding political ideas, ideologies, institutions, policies, processes, and behavior, as well as groups, classes, government, diplomacy, law, strategy, and war.  A background in political science is valuable for citizenship and political action, as well we for future careers in government, law, business, media, or public service.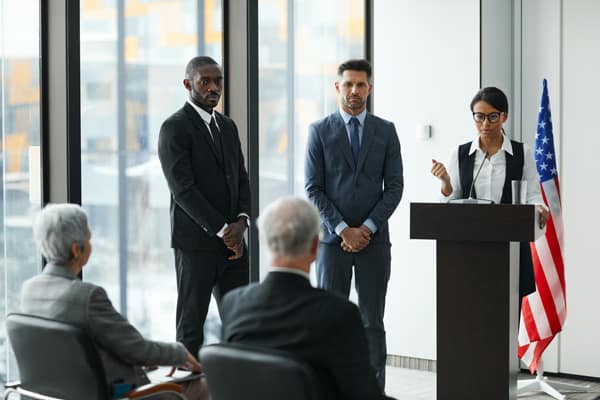 Faculty & Staff
Email any of our advisors with any questions you have about completing this program.
Political Science Program Overview
24/7 Tutoring Services. Free & Easy.
North Carolina Wesleyan University is partnered with Brainfuse, a complimentary online tutoring service, provided to all Wesleyan students. This service is available 24 hours a day, seven days a week and features live tutoring in the subjects of writing, reading, math, computer and technology, science and business.
Student Organizations
Be engaged at NCWU!
Choose from 30+ student-led clubs and organizations to connect with other students who share your academic interests or… create your own.
Transfer Articulation Agreements
To simplify the transfer process, NC Wesleyan University has a number of partnerships with other community colleges, universities and institutions that allow students to enroll at NCWU with simple pathways. These agreements outline the courses you should take to prepare for transferring to NCWU. Review the full list of transfer articulation agreements to see if your institution is listed.