Gain a competitive edge and oversee the medical services and business of hospitals, clinics, nursing homes and other care facilities.
What you'll study
A degree in Healthcare Administration prepares students to be managers in a variety of healthcare industry settings. Using foundational courses from business, the degree builds on managerial principles to educate future healthcare leaders in areas of public health, economics, healthcare policy/law, data management, and strategy. Graduates with a B.S. in Healthcare Administration will be qualified to plan, manage data, and direct operations in healthcare facilities such as nursing homes, physician practices, and clinical settings such as hospitals or laboratories. This program is available as a major and an undergraduate certificate; also as a concentration within the Organizational Leadership major.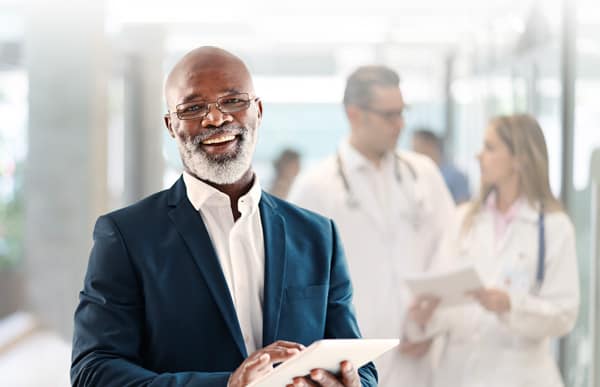 Faculty & Staff
Email any of our advisors with any questions you have about completing this program.
The Healthcare Administration Certificate
We also offer a Healthcare Administration Certificate. Our certificate program equips students with relevant and practical concepts related to all areas of healthcare administration. Faculty, with industry experience, will guide students through applied learning approaches that have a positive impact in a variety of healthcare settings. If you are looking for a promotion or career transition in healthcare administration, this is the perfect program for you. With as few as six courses, you can elevate your career.
24/7 Tutoring Services. Free & Easy.
North Carolina Wesleyan University is partnered with Brainfuse, a complimentary online tutoring service, provided to all Wesleyan students. This service is available 24 hours a day, seven days a week and features live tutoring in the subjects of writing, reading, math, computer and technology, science and business.
Student Organizations
Be engaged at NCWU!
Choose from 30+ student-led clubs and organizations to connect with other students who share your academic interests or… create your own.
Transfer Articulation Agreements
To simplify the transfer process, NC Wesleyan University has a number of partnerships with other community colleges, universities and institutions that allow students to enroll at NCWU with simple pathways. These agreements outline the courses you should take to prepare for transferring to NCWU. Review the full list of transfer articulation agreements to see if your institution is listed.