Study environmental science and learn how the physical and biological processes that shape the natural world interact. Discover how we affect nature and come up with solutions to environmental problems.
What You'll Study
The ENVIRONMENTAL SCIENCE program will provide the foundation to pursue academic and career goals through a diverse curriculum including research experience (that incorporates writing, oral communication and quantitative reasoning skills); an excitement for environmental science will be cultivated, promoting continued exploration in the field.
Through collaboration and innovative teaching pedagogy, students will become independent, critical thinkers in environmental science.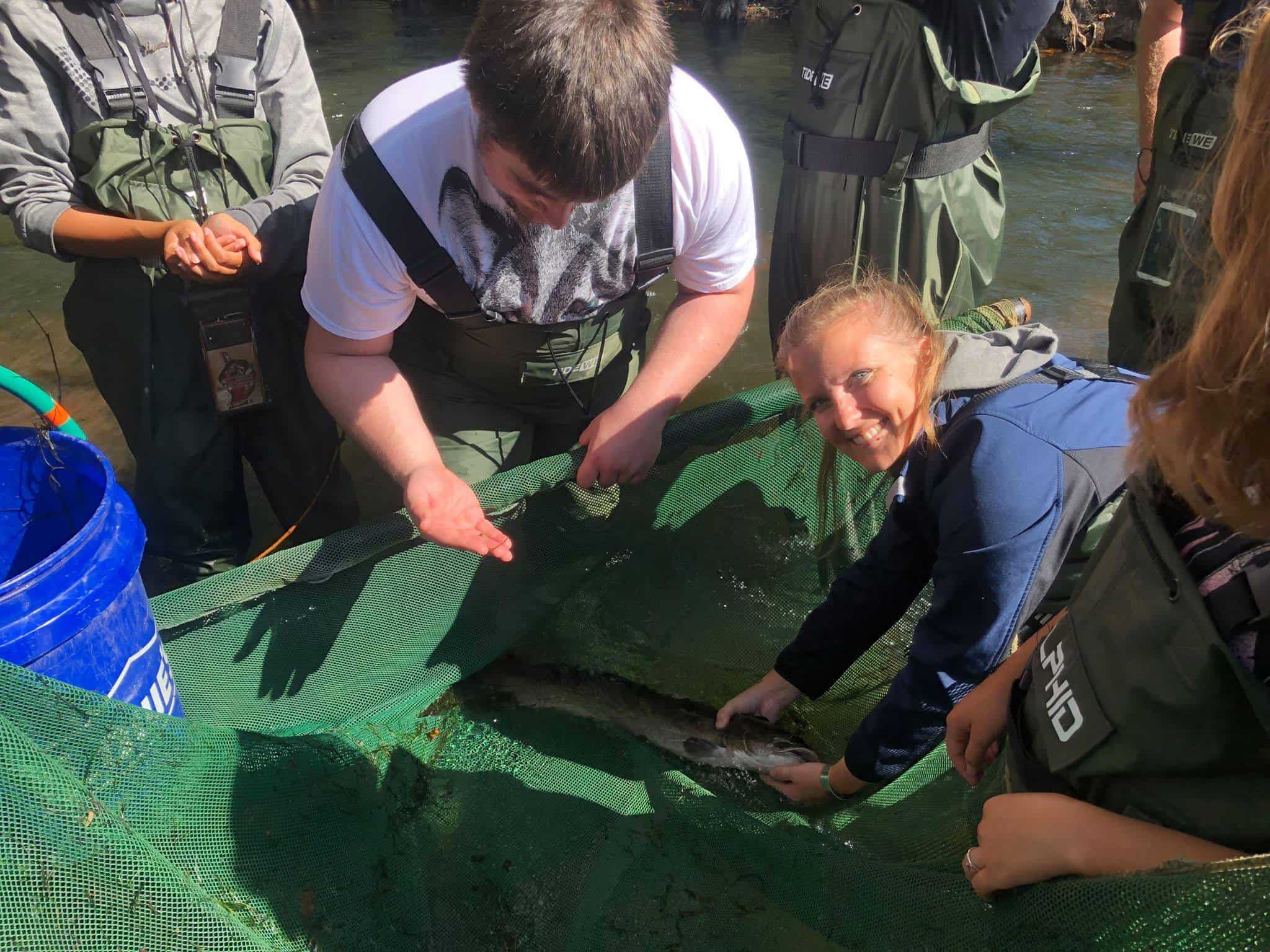 Environmental Science Student Research
The Effects of Salinity and Acetaminophen on the Aquatic Snail Physa acuta
At NCWU, not only are you a student, you can contribute to studies that impact the world around you. Learn more about this project.
Pharmaceuticals are increasingly detected in water bodies, and their presence can negatively impact aquatic organisms. This effect can be amplified when combined with increasing salinity in freshwater ecosystems. Acetaminophen is a widely used analgesic that is commonly found in river, streams, and waters where it is discharged directly. Therefore, organisms present in these locations (e.g., insects, snails, amphibians, and fish) are likely to be affected by acetaminophen. In this study, we determined the effects of …. MORE
Faculty & Staff
Email any of our advisors with any questions you have about completing this program.
Environmental Science Program Overview
24/7 Tutoring Services. Free & Easy.
North Carolina Wesleyan University is partnered with Brainfuse, a complimentary online tutoring service, provided to all Wesleyan students. This service is available 24 hours a day, seven days a week and features live tutoring in the subjects of writing, reading, math, computer and technology, science and business.
Student Organizations
Be engaged at NCWU!
Choose from 30+ student-led clubs and organizations to connect with other students who share your academic interests or… create your own.
Transfer Articulation Agreements
To simplify the transfer process, NC Wesleyan University has a number of partnerships with other community colleges, universities and institutions that allow students to enroll at NCWU with simple pathways. These agreements outline the courses you should take to prepare for transferring to NCWU. Review the full list of transfer articulation agreements to see if your institution is listed.