ROCKY MOUNT, NORTH CAROLINA – Sheila Martin, Executive Director of The Dunn Center, announces the appointment of Jan Sullivan-Volz as the new Art Curator for The Mims and Gravely Galleries. Jan replaces Greg Purcell who served as part-time Art Curator and Lighting Designer for the past three years.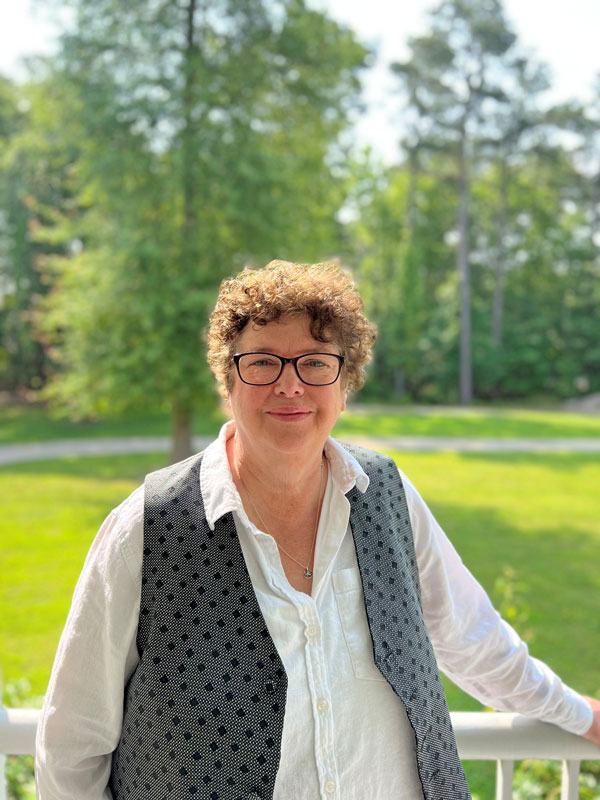 "Greg accepted a position in Greenville, NC to be closer to his new home. He was an invaluable part of our team and we wish him all the best in his new endeavor. As we begin a new journey, we are excited to welcome Jan to The Dunn Center staff. She brings a wealth of experience to our group and is an active part of the art community locally and state-wide," stated Sheila Martin, Executive Director of The Dunn Center.
Jan holds a Bachelor of Fine Arts degree from Virginia Commonwealth University in Richmond, Virginia, and has taught art at schools in Roanoke Rapids and Weldon, North Carolina. She has also served as an Adjunct Professor in the Art Department at North Carolina Wesleyan University.
Jan, and The Dunn Center's entire staff, will be working diligently in the coming months to continue preparation for the opening of Bob Ross "Fantastic Little Paintings" showing November 2, 2023 through January 4, 2024. The newly-renovated Mims and Gravely Galleries will also feature six other exciting exhibits this year. To view the schedule, please visit ncwu.edu/artgalleries.   
About The Dunn Center
The Dunn Center is a premier venue for concerts, shows and conferences in eastern NC. Located on the campus of NC Wesleyan University, in the heart of Rocky Mount, The Dunn Center is proud to host the Wesleyan Season Series of cultural events and concerts. In addition to these world-class performances, The Dunn Center features a variety of campus and community events, including Wesleyan Players productions, concerts of the Tar River Swing Band and Orchestra and other various performances by nationally known artists. The Mims and Gravely Galleries, located within The Dunn Center, hosts a variety of exhibits, including paintings, drawings, and sculpture. The galleries are open weekdays from 9:00 a.m. – 5:00 p.m., as well as during performances. To learn more, visit dunncenter.com and follow on Facebook.