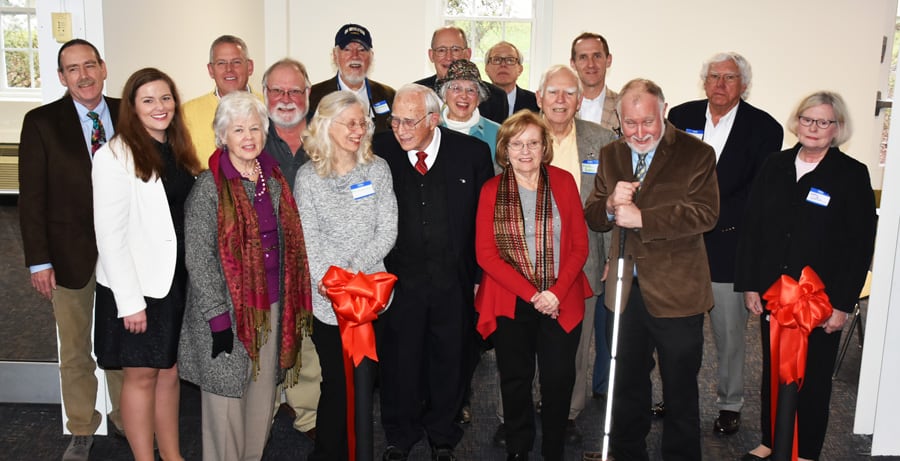 ROCKY MOUNT, NORTH CAROLINA– Over 110 students, staff, supporters and family recently gathered at the Hartness Student Center at North Carolina Wesleyan University for a ribbon cutting ceremony celebrating new renovations. The event recognized Dr. John Hartness for his generous contributions and tireless support of the College.
Just before the event began, the room buzzed with conversation as individuals from various backgrounds greeted one another and shared stories of how Dr. Hartness has impacted their lives. Elliott Smith, Director of Student Activities, opened the event by expressing his thanks and mentioning all of the recent changes to the building as part of this renovation.
The improvements took place over the past several months. They include: redesigning the ground level to encompass dynamic meeting areas, building a second floor which houses offices and creating a multi-purpose student lounge to accommodate both academic and entertainment needs. Annick Umuliza, a student-worker at the Hartness Center spoke on her pride of working for the center and its mission.
After sharing a story of their friendship, Wesleyan President, Dr. Dewey Clark voiced his appreciation saying, "Dr. Hartness had this vision… he wanted to be a part of Rocky Mount because of North Carolina Wesleyan University. How fortunate we are to have Dr. Hartness come and befriend us."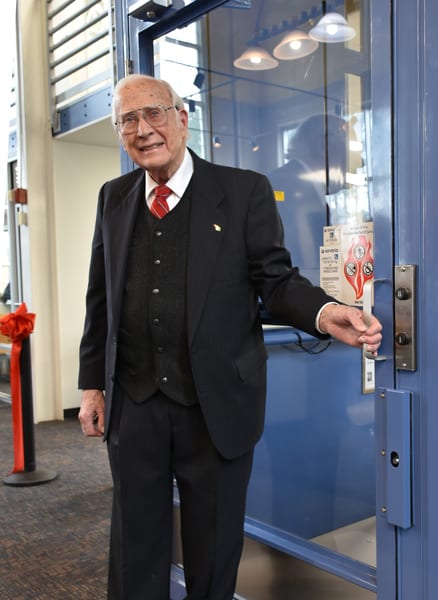 As Dr. Hartness came forward to say a few words and cut the ribbon, the entire room rose in a standing ovation for a man whose efforts serve as a prime example of a community supporter and leader.
What was originally a building used to supply heat to the College has now transformed into a thriving students center all because of Dr. Hartness and his family's generosity and vision. He does not take credit for the success, however, humbly saying, "I did not do this, my family did this. I just happened to be there. My family is most generous, and I am most grateful."