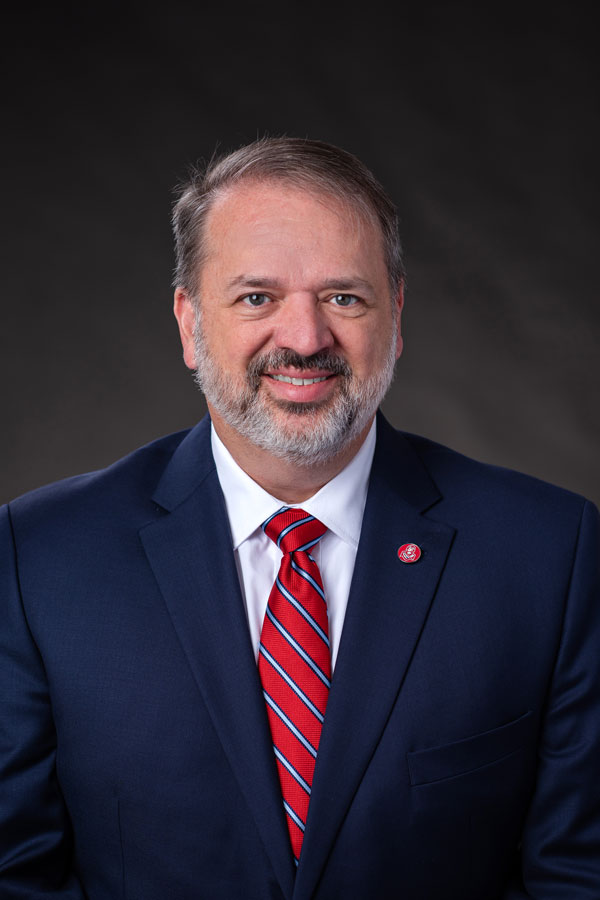 ROCKY MOUNT, NORTH CAROLINA – Starting this month, North Carolina Wesleyan University will welcome Dr. Timothy Channell as part of the American Council on Education (ACE) Fellows Program. ACE offers a prestigious Fellows Program for those aspiring to administrative level positions. Dr. Channell serves as the Assistant Provost of Budget and Academic Operations and Professor of Music Business at Radford University in Virginia and is a class of 2022-23 ACE Fellow.
Dr. Channell's current role at Radford includes overseeing all academic budgets, along with serving as the university liaison to the State Council of Higher Education of Virginia and overseeing the Institutional Effectiveness and Quality Improvement Office. In addition, he is the liaison to the Southern Association of Colleges and Schools Commission on Colleges (SACSCOC) and oversees academic human resources and two regional higher education center sites.
"The administration and I look forward to working with Dr. Tim Channell on his leadership journey. This ACE Fellowship will allow him to bring value back to Radford University, while also enhancing the operations of Wesleyan through a selected project based on his years of higher education experience," stated President Dr. Evan D. Duff.
During his time at NC Wesleyan, Dr. Channell will work alongside President Duff and other members of the administration intermittently through April 2023. Since 1965, nearly 2,000 vice presidents, deans, department chairs, faculty and other emerging leaders have participated in the ACE Fellows Program. The Program offers Fellows a learning experience that enables them to immerse themselves in the study and practice of leadership, while experiencing the culture, policies and decision-making processes of another institution.
Dr. Channell received a Bachelor of Arts in Music Education from Marshall University, a Master of Business Administration from West Virginia Wesleyan College and a Doctor of Education in Higher Education Administration/Curriculum and Instruction from Marshall University.
About North Carolina Wesleyan University
North Carolina Wesleyan University (NCWU) is a small, private Methodist-affiliated institution with a liberal arts-based core curriculum that prepares students for professional advancement, life-long learning and responsible participation in their communities. NCWU offers liberal arts, professional and graduate degree programs for traditional, transfer and working-adult students. The skills cultivated by faculty and built into the curriculum include critical thinking and reflection, communication, collaboration, and information technology. North Carolina Wesleyan University delivers education that is personal, practical and purpose-driven. Personal…through mentoring and the connections that are provided. Practical…by helping students develop lifelong skills. Purpose-driven…by helping them fulfill their purpose in life. With students from all over the United States and more than 40 different countries, the University has immense cultural diversity. To learn more, visit ncwu.edu and follow on Facebook, Twitter, LinkedIn, TikTok and Instagram.