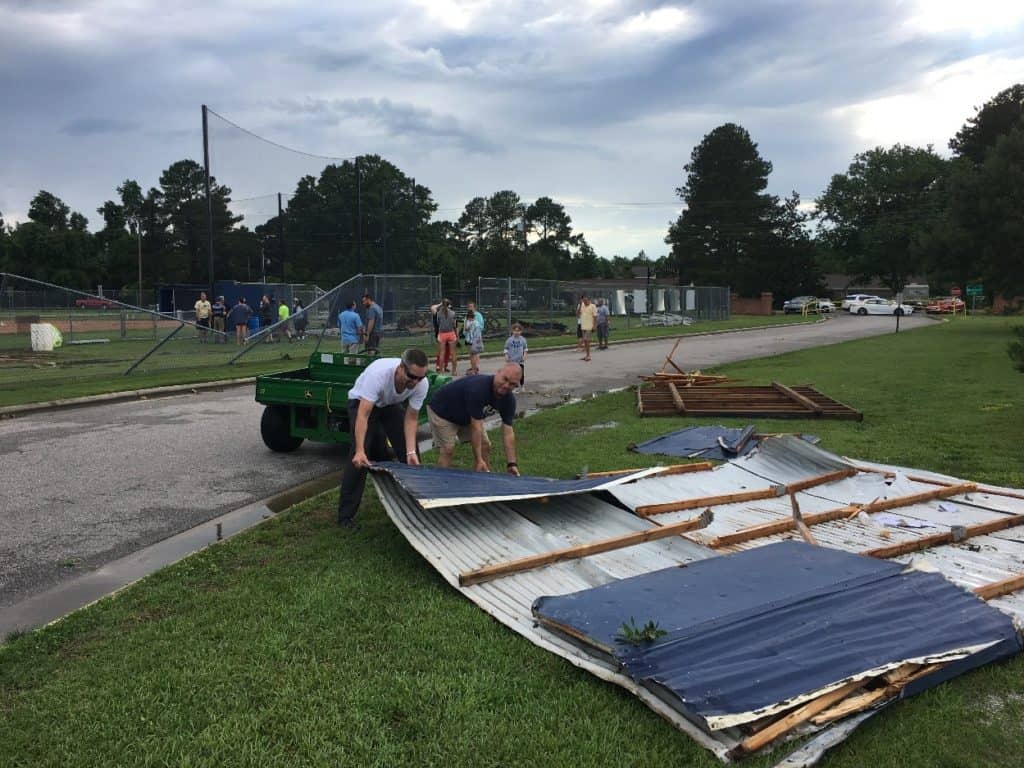 At approximately 4:00 p.m. this afternoon a strong line of thunderstorms moved through the Rocky Mount area causing damage at the College. Thankfully, all damage was isolated to the sports fields and no one was injured or buildings harmed.
Earlier in the day an alert was sent out by the College regarding the possibility of severe weather. As the storm approached, coaches became concerned, cancelled an active sporting event and others sought shelter in the Field House. The storm resulted in significant damage to Brackettville Softball Field, the most prevalent being downed fencing, moved and damaged bleachers, a torn down scoreboard and the home field dugout was destroyed. Other areas of campus such as the Bauer Baseball Field and Vernon T. Bradley Practice Football Field also sustained fence damage.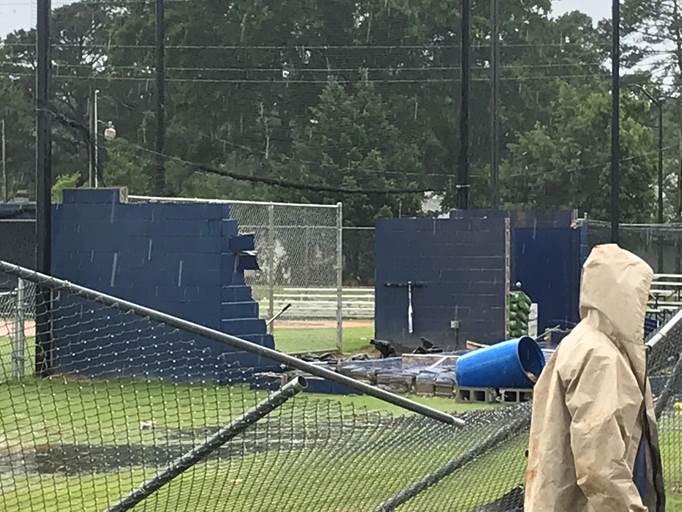 Power on campus went out due to power lines being down along Thomas A. Betts Parkway. At this time, emergency generators with limited power are being utilized on campus with hopes that power will be restored by Friday. Approximately fifty trees were broken off or down in the woods along the highway. The National Weather Service in Raleigh has been advised of the incident and may assist in determining whether this was straight line winds or a possible tornado.
---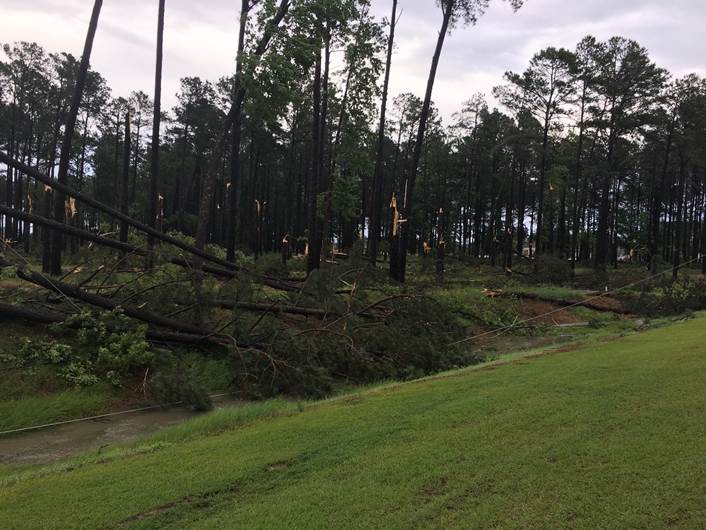 Though the College is on summer break, there were still several camps and overnight guests on campus. Many from the Wesleyan family quickly poured in and assisted in removing debris, gathering equipment and collecting field maintenance gear from the damaged softball storage house adjacent to field.