ROCKY MOUNT, NORTH CAROLINA – Dr. Dan Crocker, a recently retired local physician and Chairman of NC Wesleyan's Board of Trustees, has generously donated a $100,000 gift to support the College's RN to BSN program. This gift will provide funds for an additional nurse faculty member, nursing scholarships and other program developments to enhance this new degree option.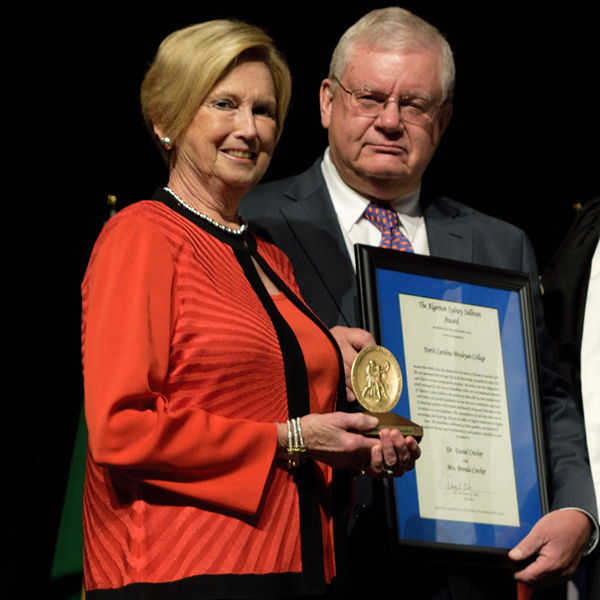 "I am privileged to work with the NCWC Board, administration, faculty and staff as this institution provides a complementary nursing program to augment the excellent nursing programs that exist in our area community colleges (Edgecombe, Nash, Wilson and Halifax – to name a few)," stated Dr. Crocker. The nursing program at NCWC is just one of many ways the College works to improve the lives of our area's citizens while providing a first-rate education for its students."
Six new scholarships will be provided, each including $5,000 for tuition. Scholarships will be awarded to new students who begin the program by fall 2021. Recipients must be accepted and registered for classes in order to receive an award. Applicants applying for the scholarship must:
Be a resident of North Carolina
Have an overall 3.0 GPA in prior nursing education
Have been accepted into the RN to BSN Program at NCWC
Provide a letter of recommendation from their employer or RN faculty member that highlights the student's good character and potential for success in continuing their education
Write a personal statement of 500 words about the contribution they will make in the nursing profession with their BSN
Attend the College's Annual Scholarship Award program
"The landscape of healthcare is transforming and challenging the nursing profession to advance the delivery of care provided to patients and populations, unlike ever before. Students seeking to obtain their Bachelor of Science in Nursing are striving for advancement in care outcomes," stated Dr. Brittany Bass, NC Wesleyan's Director of RN to BSN Program. "This generous donation by Dr. Dan Crocker for our future RN to BSN students facilitates the ongoing community support for NCWC and the nursing profession."
Additional details can be found at ncwu.edu/crocker-nursing-scholarship. Interested students should reach out to Fabiola Kinney, Assistant Director of Adult Studies Advising, at fkinney@ncwu.edu for more information.