Contract Extended Through 2023
ROCKY MOUNT, NORTH CAROLINA – Dr. Evan D. Duff has been named the eighth President of North Carolina Wesleyan University. The announcement came early this month from Dr. Dan Crocker, Chair of the Board of Trustees for the College.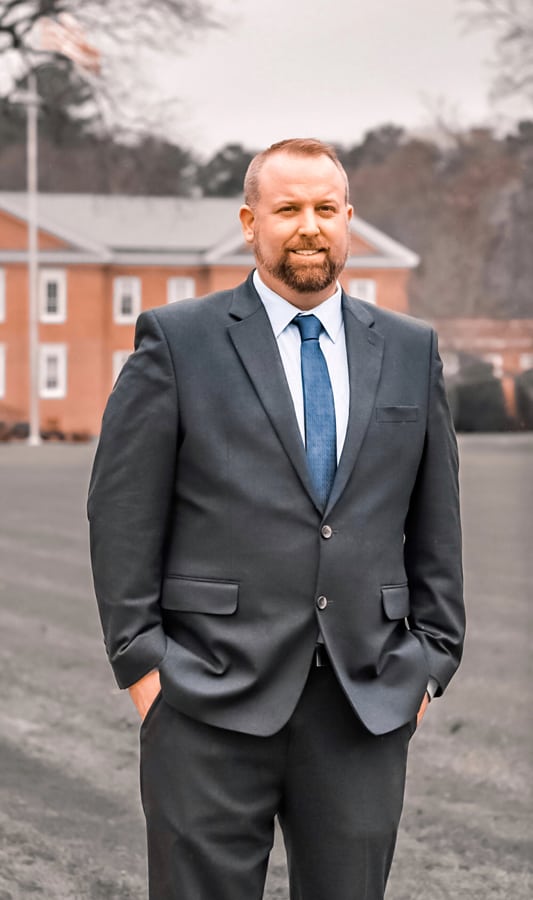 Duff was appointed as Acting President by the Board of Trustees on June 10, 2019 and later accepted a two-year contract as Interim President. Following recent discussions with faculty and staff, a consensus decision was made by the Board of Trustees in their May 29 assembly to appoint Duff as President and extend his contract for an additional two years. The extension positions Duff as President for the College through May 31, 2023.
In his statement to faculty and staff, Dr. Crocker, Chair of the Board, noted "the remarkable manner in which Dr. Duff took the reins since last summer, leading both efficiently and effectively." He also mentioned "the extraordinary financial turnaround [of the College] in just one year with Evan at the helm."
Over the last year, Dr. Duff has worked diligently with the Provost and faculty to develop new academic programs, namely Wesleyan's new RN to BSN Program, set to begin this fall. In collaboration with faculty, staff and the Board of Trustees, he has been instrumental in developing a new vision, core values and a comprehensive strategic plan for the College, while providing significant leadership in the College's efforts to finalize the educational space of Wesleyan's new Indoor Sports and Education Facility, currently under construction.
The Executive Advisory Committee of the Board agreed to complete a yearly formal presidential assessment, which is currently in-process under the leadership of Dr. Andrew Stern, Chair of NC Wesleyan's Faculty Council. Critiques from this assessment will be a valuable resource for both the Board of Trustees and Dr. Duff as he continues to lead the College.
"I am humbled by this opportunity that the Board has granted me, and I look forward to serving the faculty, staff, students, alumni, area churches and the community as we all continue to ensure the mission of the College is met. There is no greater time than the present to ensure our students are informed and educated citizens who are passionate about being positive change agents," said Dr. Duff.