ROCKY MOUNT, NORTH CAROLINA – Will Plyler '21, a graduate of NC Wesleyan University's Entertainment Arts Music Production program, will soon release his first Christmas album. The new album, Once Upon a Silent Night, will be available on all streaming platforms beginning November 19, 2021.
The album will contain original Christmas songs and new arrangements of classic carols, including "Joy to the World," "Angels We Have Heard on High," "Go Tell It on the Mountain" and more. Those interested in purchasing the CD can do so by sending an email directly to wpmusicofficial@gmail.com.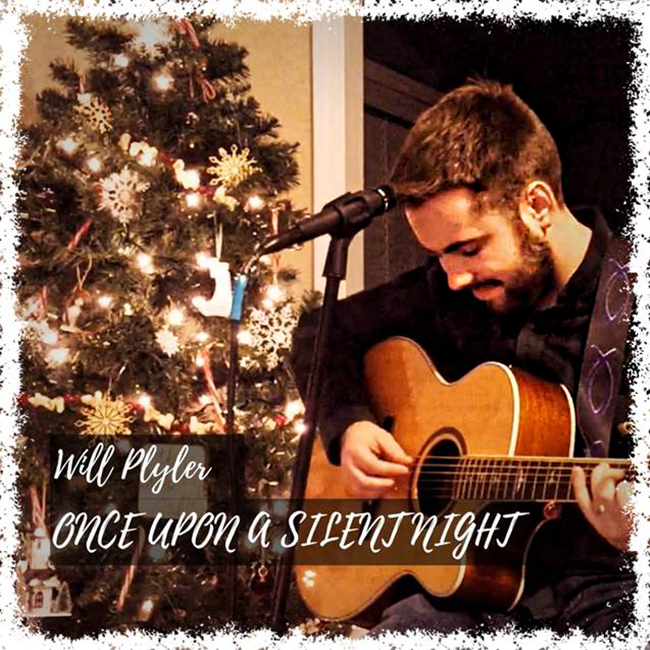 "I am very excited to be releasing my first Christmas album this November! I recorded and produced this entire project from my home studio in Goldsboro, North Carolina," expressed Plyler. "I owe the ability to make my own music and the knowledge I gained pursuing my bachelor's degree in Music Production to NC Wesleyan University. My education truly prepared me to pursue my life dream of making music."
An avid instrumentalist, Plyler played all the instruments on his album except for drums, which were played by his brother, Bentley. Plyler's wife, Kaitlyn, also a Wesleyan alum, sang vocals on the album along with Abby Patterson.
"Will is one of our dynamic recent graduates in music production and is doing great things in his community and in the world of music. We are all proud of what Will has accomplished, both during his time here at Wesleyan and in his professional career, and are looking forward to his newest release, Once Upon A Silent Night," noted Tony Sawyer, Assistant Professor of Music Production at NC Wesleyan University.
Since graduating from NC Wesleyan University, Plyler has served as Creative Arts Pastor at The Bridge in Mount Olive, North Carolina. He also produces and teaches music at Triple-Knot Studios. To listen to more from Will Plyler, follow him on Facebook and Instagram at @wpmusicofficial.