ROCKY MOUNT, NORTH CAROLINA – The Association for Advancing Quality in Educator Preparation (AAQEP) has awarded full 7-year accreditation to North Carolina Wesleyan University's Teacher Education program.
After reviewing the evidence collected through a process of self-study and peer review, the AAQEP Accreditation Commission issued the decision at its June 10 meeting along with the following rationale:
The Commission evaluated the program's evidence for each AAQEP standard and determined that all four standards are met. Completers of the program are prepared to work effectively as professional educators who are able to adapt to different contexts and to grow professionally. The Teacher Education Program analyzes evidence of its effectiveness and makes revisions to benefit candidates, maintaining a high level of quality in a small and personalized program. In addition, the program engages with stakeholders and partners to strengthen the local P-20 education system.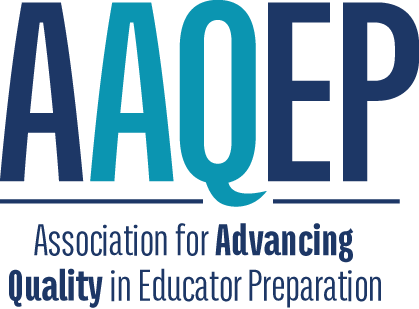 North Carolina Wesleyan University's teacher candidates learn to engage in data-driven decision making and become action-oriented, culturally responsive professionals. The program deploys evidence-based practices to support and empower P-12 students and their families while developing candidates' growth as educators.
"Congratulations to NC Wesleyan and to all of the faculty, staff, and stakeholders who have achieved their goal of national accreditation by AAQEP," said AAQEP President and CEO Mark LaCelle-Peterson. "The University's commitment to this program's strength supports the deep engagement of faculty with families and communities and personalized guidance for teacher candidates."
National accreditation assures the quality of professional preparation programs through a nongovernmental, nonregulatory process of self-study and peer review. This standards- and evidence-based process serves two broad aims: accountability and continuous improvement. The AAQEP model is also designed to honor local context and foster innovation and collaboration among institutions. AAQEP currently has members in 30 states and other jurisdictions with over 180 educator preparation providers participating in the accreditation system.
"Being accredited by AAQEP ensures our Teacher Education program candidates that they are going to receive high quality preparation as they journey into the profession. As an agency, AAQEP requires that we provide evidence that our students are prepared to work with diverse populations, external partners, and are grounded in content knowledge and education theory," stated Dr. Kelvin Spragley, Director of Teacher Education at NC Wesleyan. "As a result of meeting these requirements, our graduates have a 100% pass rate on licensure tests and 100% job placement."
About AAQEP
Founded in 2017, AAQEP is a membership association and quality assurance agency that provides accreditation services and formative support to all types of educator preparation providers. The organization promotes excellent, effective, and innovative educator preparation that is committed to evidence-based improvement in a collaborative professional environment. AAQEP is nationally recognized by the Council for Higher Education Accreditation. Visit aaqep.org for more information.
About North Carolina Wesleyan University
North Carolina Wesleyan University (NCWU) is a small, private Methodist-affiliated institution with a liberal arts-based core curriculum that prepares students for professional advancement, life-long learning and responsible participation in their communities. NCWU offers liberal arts, professional and graduate degree programs for traditional, transfer and working-adult students. The skills cultivated by faculty and built into the curriculum include critical thinking and reflection, communication, collaboration, and information technology. North Carolina Wesleyan University delivers education that is personal, practical and purpose-driven. Personal…through mentoring and the connections that are provided. Practical…by helping students develop lifelong skills. Purpose-driven…by helping them fulfill their purpose in life. With students from all over the United States and more than 40 different countries, the University has immense cultural diversity. To learn more, visit ncwu.edu and follow on Facebook, Twitter, LinkedIn, TikTok and Instagram.