ROCKY MOUNT, NORTH CAROLINA – North Carolina Wesleyan University's Board of Trustees recently approved five new board members to join the Wesleyan family: Leslie Hall, Janice Byrant Howroyd, Kevin Jones, Melvin Mitchell and Constance Williams. These new members come from a variety of backgrounds and industries joining 19 others that serve on the North Carolina Wesleyan University Board of Trustees, chaired by Dr. Dan Crocker.
"This incoming class of Board members will add value to our existing Board through their rich life experiences, connections beyond Rocky Mount, diversity and the ability to resonate with our students," stated President Dr. Evan D. Duff.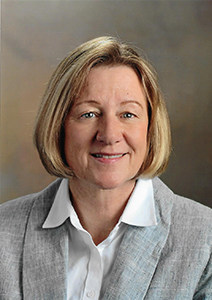 Leslie Hall is a retired Nursing Executive with more than 35 years of experience in nursing management, education and patient care. She holds a B.S. in Nursing and M.S. in Nursing from Syracuse University. Prior to retiring, Mrs. Hall was the Senior VP and Chief Nursing Officer at Nash UNC Health Care in Rocky Mount. During her time there, she participated in the development and implementation of multiple new clinical services including a new Emergency Department, Women's Center and Heart Center.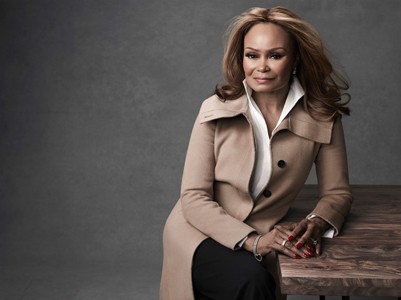 Janice Bryant Howroyd, a native of Tarboro, NC, is a businesswoman, entrepreneur, educator, ambassador, author and mentor. She is the Founder and Chief Executive Officer of the ActOne Group, an award-winning, global talent and workforce technology enterprise. Her professional accomplishments include Presidential appointments (U.S. Ambassador for the Department of Energy's Minorities in Energy, U.S. International Trade Advisory Commission Board, and the Board of Advisors for the White House Initiative on Historically Black Colleges and Universities), plus recognition from world-renowned business organizations like Forbes and BET, who selected her as their first-ever Entrepreneur of the Year. She was also named in the North Carolina Twin County Hall of Fame. Howroyd is a tireless advocate for education and has dedicated her resources to funding scholarships and serving on several boards, including the Harvard Women's Leadership Board of the Kennedy School of Government, her alma mater North Carolina A&T State University, University of Southern California and many others. Her passion for science, technology, engineering and mathematics (STEM) is rooted in her belief that STEM will be one of the great equalizers in 21st-century employment and has led her to work with Girls in Tech, a non-profit that works to create STEM opportunities for underserved communities. She attended NCA&T State University and holds honorary doctorates from California State University Channel Islands, NCA&T State University and North Carolina Wesleyan University.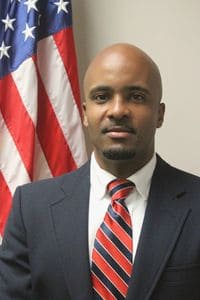 Kevin Jones holds a B.S. in Engineering from North Carolina Agricultural & Technical State University. He is the owner of Katala Industries in Rocky Mount, a small business focused on construction and real estate development. He is also a Transportation Specialist with the U.S. Department of Transportation and the Founder/President of the Bulldog Alumni Community (BAC) Scholarship Fund. This nonprofit organization was created to help underserved children in Eastern North Carolina pay for college and gain the tools needed to compete in a global economy after college graduation. From 2014-2020, the BAC Scholarship Fund has awarded more than $160,000 in scholarships and technology resources to local schools while remaining engaged with scholars to assist with resume writing, career planning and effective relationship building.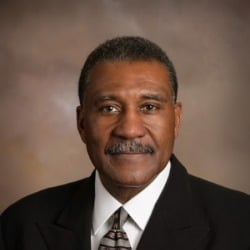 Melvin Mitchell is the President of Melvin M. Mitchell Agency Inc., which is affiliated with Allstate Insurance Co. He serves on the Board of Commissioners for Nash UNC Health Care in Rocky Mount, is a founding partner and a member of the Board of Directors for Providence Bank in Rocky Mount and is a past member of the First Carolina State Bank Board of Directors. In addition, he serves on the North Carolina Board of Transportation representing Edgecombe, Halifax, Johnston, Nash, Wayne and Wilson counties. Mitchell is a member of Alpha Omicron Chapter of Omega Psi Phi Fraternity and is the fraternity's 41st Sixth District Representative. He is a member of the N.C. Agriculture and Forestry Awareness Study Commission, and a member of the Fireman's Relief Fund Board. He obtained a B.S. in Business Education from Fayetteville State University.
Constance Williams is a Senior Human Resources Executive and has served in senior level roles with Sony Music, Time Inc, and American Express to name a few. Ms. Williams was also a part-time Professor at North Carolina Wesleyan University from 2016-2018, credentialed to teach courses in Psychology, Business Administration and Organizational Administration at all levels. She has over 28 years of exceptional HR and business experience having contributed to the success of several blue chip firms in diversified industry sectors. A double Ivy League graduate, Ms. Williams holds an M.A. in Organization Psychology from Columbia University and a B.S. in Industrial and Labor Relations from Cornell University, as well as an honorary Doctorate of Fine Arts from North Carolina Wesleyan University. Ms. Williams has displayed a significant commitment to NC Wesleyan students by providing rich developmental experiences including one-on-one mentorship, speaking engagements and comprehensive on-site job shadowing. She resides in New York City, but also has a home in Rocky Mount and is a board member of Hunter College High School AA.
The combined skills, knowledge and expertise presented by these new board members will help chart a course for success at North Carolina Wesleyan University. Their fresh perspectives and new ideas will be an asset to the current Board of Trustees and to the students, faculty and staff of the College.