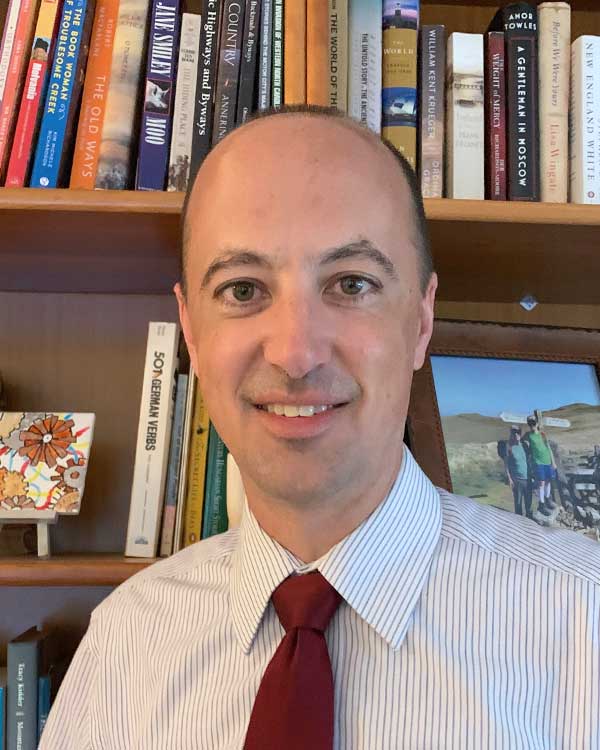 Program/Department
Religious Studies, School of Humanities
Andrew Stern, Ph.D.
Professor of Religious Studies/Program Coordinator, Religious Studies/Study Abroad Coordinator
Ph.D., Emory University
M.T.S, Harvard University
B.A., Georgetown University
Dr. Stern has been teaching at N.C. Wesleyan and coordinating the Religious Studies program since 2012. He teaches a wide range of courses, including Introduction to Religion, Indigenous Religions of the Americas, Religion in U.S. Culture, and Sacred Art. His specialty is religious history, with a focus on the history of Christianity in the United States. Past research and writing projects have explored Catholic-Protestant relations in the antebellum South. Dr. Stern is also the academic coordinator for Connect, Wesleyan's summer theology institute for high school students.
Courses Recently Taught
Introduction to Religion
Religion in U.S. Culture
Church History
Christian Ethics
Sacred Art