The Scurry-Drum Theological Collection
The Scurry-Drum Theological Collection is named in memory of the late Rev. Dr. Frank Scurry, who generously donated the 10,000-book collection, and in honor of Rev. Dr. Barry Page Drum, the longtime NC Wesleyan University chaplain who facilitated the donation.  Rev. Dr. Scurry was the president of the Carolina Graduate School of Divinity, an accredited, interdenominational seminary in Greensboro, NC.  When the seminary closed in 2014, Dr. Scurry began to look for an appropriate recipient for the theological collection.  He and Dr. Drum worked together for 5 years to make this donation to NC Wesleyan a reality.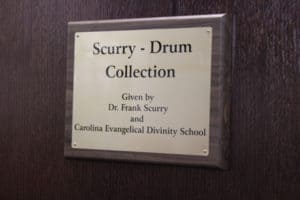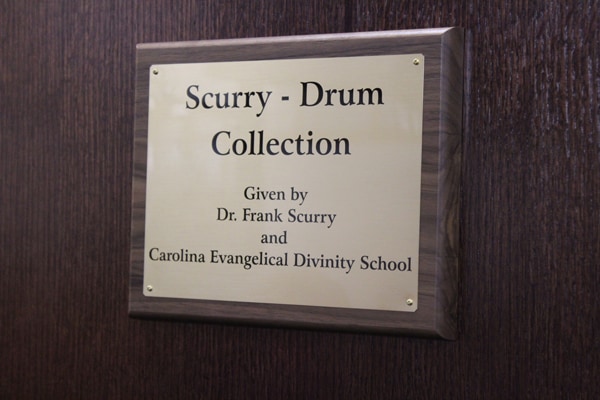 The Scurry-Drum Collection contains a broad, well-balanced set of books which include both classic and contemporary texts, and addresses theology, biblical studies, world religions, church history, and ethics.  This collection will enhance and enrich the overall intellectual and spiritual climate of the college.  This generous gift was dedicated on December 4, 2020 and is housed in the Elizabeth Braswell Pearsall Library.