NC Wesleyan is more than an education… it's an experience! Your time spent at Wesleyan extends far beyond just academics- it's also the experiences and friendships you form outside the classroom. Whether you live on campus or commute, you are part of the Bishop Family. Our lifestyle is all about getting connected and getting involved.
NCWU has 8 residence halls (one that's pet-friendly!) and 16 townhouses. The residence life program aims to cultivate an environment that is conducive to academic success by providing an atmosphere where students will learn to respect and appreciate differences, develop and exhibit leadership skills, and contribute significantly to the wider society.
Live, Laugh, Love with NCWU's Res Life Team!
Residence Life Staff
Our Residence Halls have both professional and paraprofessional live-in staff available to residents.  Staff members are responsible for the educational, social, behavioral and administrative aspects of the residence halls and the students living there.  Both paraprofessional staff and professional staff are trained in conflict resolution, program/activity development, crisis management, confrontation, and most importantly, to be an accessible resource for students.
Residence Life Duty Phone
Call

252.813.1230

for after-hours emergencies only
The professional live-in staff above as well as a few live-in members of our athletic coaching staff rotate coverage of our professional duty phone so that students are able to reach a professional member of our team that is on campus and available to respond to crisis matters that arise after business hours.
Resident Advisors (RA's)
RA's are students who have been carefully selected and trained to help their peers navigate the variety of resources on campus and in the Rocky Mount community while also providing a sense of order and upholding safety/security procedures in the residence halls. There is an RA assigned to every floor in each of the traditional halls and 1 per building in the smaller halls. Each hall has a RA staff member responsible for duty coverage as a student resource every night of the week. Applications are typically made available in the Office of Student Affairs and by email to all students in early February.
What to be an RA?
RA Selection Process
Minimum Requirements:
Minimum cumulative GPA of 2.3
At least 2 semesters living in a university residence hall
Ability to participate in RA training in August and January (prior to the start of the semester)
2023-24 Applications are Open until January 31, 2023.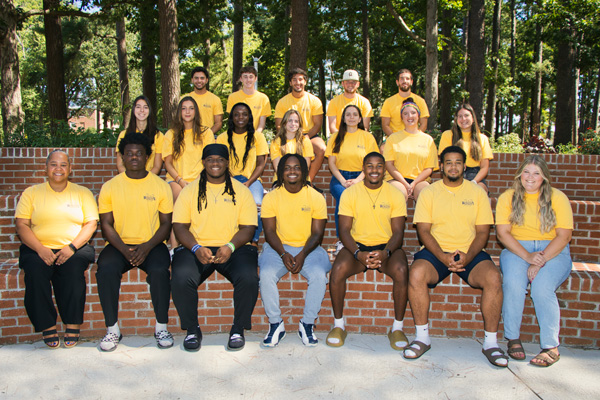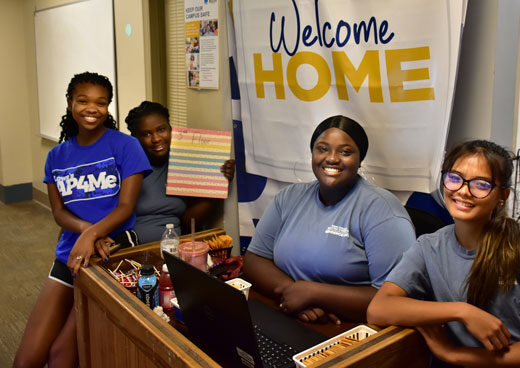 Desk Attendants
Desk Attendants monitor visitation at the front entrance of each residence hall during evening hours. Students with Federal Work-Study that are able to effectively enforce policy amongst their peers are encouraged to apply by contacting a professional staff member. Most hiring is done at the beginning of each academic year.