ROCKY MOUNT, NORTH CAROLINA – The Dunn Center at North Carolina Wesleyan University will kick off its 27th season of performing arts series with the very funny and extremely talented 3 Redneck Tenors. The 2023-24 season will include five shows from a variety of genres with season tickets on sale now for $150. As a season ticket holder, you get a reserved seat at all five shows. Individual show tickets are also available with prices ranging from $20-$55.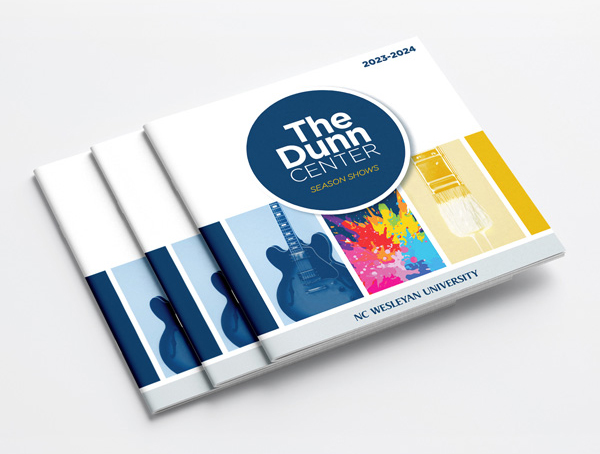 The "infamous" 3 Redneck Tenors have seen it all and sing it all, making us laugh till we double over. They remind us that in life, it is not the destination, it's the journey. Get ready for a sidesplitting ride as we go on an excursion only the 3 Redneck Tenors could have had, delighting audiences with their vocal prowess and a smorgasbord of songs and music ranging from gospel, to country, to Broadway, pop and classical. You're going to love them and so will anyone with a sense of humor and an appreciation for incredible voices.
"The Dunn Center is a true gem in eastern North Carolina and I'm proud of the exceptional lineup that we have to offer this season," stated Sheila Martin, Executive Director of The Dunn Center. "For those who have attended a show here in the past, we look forward to having you back for another exciting performance. For those who have never been to our venue, I encourage you to come check us out and witness all that we have to offer."
Also joining the lineup for the first time on October 13 is Rockland Road, six musicians representing four generations of musical heritage—all vocalists who among them play 23 different instruments. The Breakfast Club®, with real 1980s clothes, real vocals and real musical talent, will come to The Dunn Center on November 10.
Starting the 2024 year off on January 26 will be one of the most gifted singers ever to grace country music, Tony Jackson, who has been touted as a strong emotionally-charged and engaging voice that captured the hearts of millions, seemingly overnight. Finally, The Dunn Center will wrap up their season with Close to You: The Music of the Carpenters on February 9. Singer and playwright, Lisa Rock, has compiled a moving tribute to the music and life of Karen Carpenter and brings it to the stage with her six-piece backing band.
For more information on these season shows, as well as other cultural events and art shows, please visit dunncenter.com. All season shows are on Friday evenings beginning at 7:30 p.m.
About North Carolina Wesleyan University
North Carolina Wesleyan University (NCWU) is a small, private Methodist-affiliated institution with a liberal arts-based core curriculum that prepares students for professional advancement, life-long learning and responsible participation in their communities. NCWU offers liberal arts, professional and graduate degree programs for traditional, transfer and working-adult students. The skills cultivated by faculty and built into the curriculum include critical thinking and reflection, communication, collaboration, and information technology. North Carolina Wesleyan University delivers education that is personal, practical and purpose-driven. Personal…through mentoring and the connections that are provided. Practical…by helping students develop lifelong skills. Purpose-driven…by helping them fulfill their purpose in life. With students from all over the United States and more than 40 different countries, the University has immense cultural diversity. To learn more, visit ncwu.edu and follow on Facebook, Twitter, LinkedIn, TikTok, Instagram and YouTube.