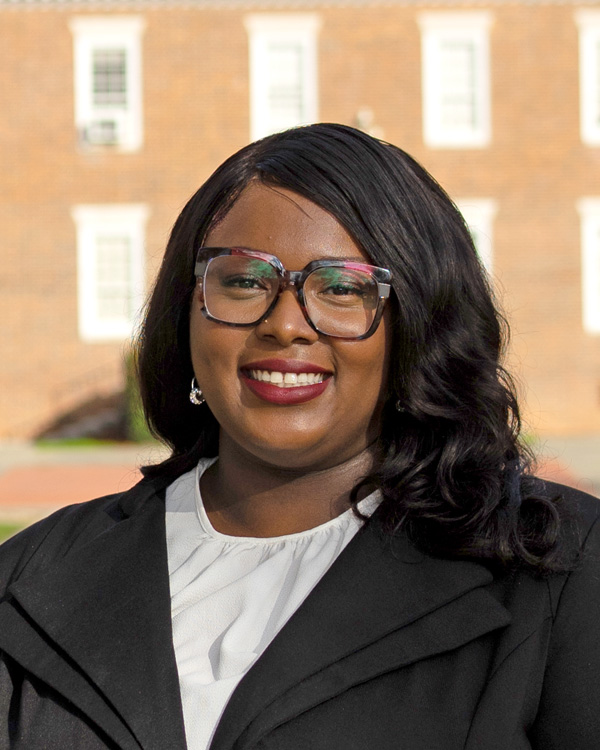 Location
Rocky Mount Campus
Program/Department
Admissions, Adult Studies Students, Rocky Mount APS Admissions & Advising
Nadine Verner
Academic Advisor
Rocky Mount Campus
More Facts About Me!
What's your Hometown?
Chicago, IL
Why did you choose to work at NCWU?
After deciding to move to North Carolina and interviewing here at NCWU I fell in love with the campus and how the employees cared for the students.
What School(s) did you attend and degree(s) earned?
Alverno College (Milwaukee, WI) - Bachelor of Arts, Liberal Studies/Communication
What's your Tip(s) for incoming students?
Create your Wesleyan Family! Take the time to get to know other students and professional staff members past surface level. This will help you in ways that words cannot explain.
What's your Tip(s) for applicants?
Come to the campus if you can. NCWU is truly a beautiful campus, by coming here you can get the first-hand experience of what the campus has to offer and become familiar with offices for when you become a BISHOP!
Any other interesting fact about yourself……….
I am a member of Alpha Kappa Alpha Sorority, Inc., currently pursuing my MBA here at NCWU and I own over 25 pairs of prescription eyeglasses.
Anything else that you think a prospective student would like to know about coming to NCWU?
There are so many resources here to help you to be successful, you just have to seek them out when needed.