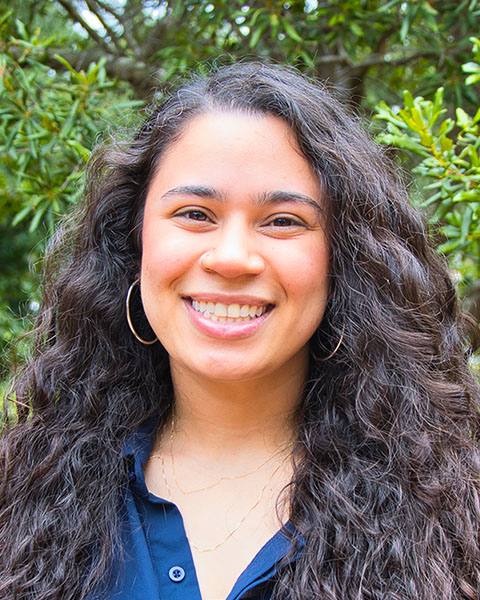 Location
Rocky Mount Campus
Program/Department
Admissions, International Student Services, Traditional Students
Nadine L'Heureux
Admissions Counselor- International Students
p: 252.985.5563
International Students
NCWU currently has over 40 different countries represented on campus. Find out more on admission for international students.
---
More Facts About Me!
What's your hometown?
Fayetteville, NC
Why did you choose to work at NCWU?
After graduating from graduate school in Winter Park, Florida, many plans changed, which geared me toward being closer to my family in North Carolina. NC Wesleyan University had an open position for an Admissions Counselor. After my interview, I was quickly placed as the International Admissions Counselor!
What School(s) did you attend and degree(s) earned?
Central Carolina Community College, Associate of Arts degree, 2017
Full Sail University, BS in Recording Arts and also MS in Entertainment Business, 2021
At Central Carolina, I was a member of the Phi Beta Lambda Business Club and was able to collect and exercise business skills. I then decided to attend Full Sail University in 2020 where I received an audio engineering degree as well as an MS in Entertainment Business, a business degree with a focus on the Entertainment Industry (i.e., videogames, music, film, etc.).
What's your favorite eastern NC activity?
My favorite eastern NC activity is to go thrift store shopping with my mom. There are so many unique and random items you can find.
What's your Tip(s) for incoming students?
Communication is key, which means you should learn the difference between active and passive listening.
Another interesting fact about me.
I was Jr. Miss Filipino American (Fil-Am) of 2008 and Miss Fil-Am of 2011 in the Filipino American Club of Fayetteville, NC.
Anything else that you think a prospective student would like to know about coming to NCWU?
It is ok when plans change because many interesting information is shared, and many interesting decisions are made when plans change. It is your reaction that creates your character.