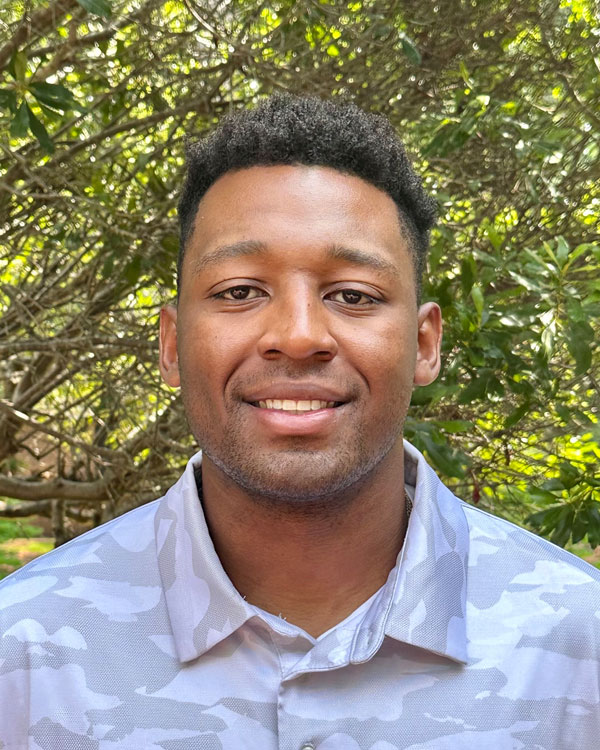 Location
Rocky Mount Campus
Counties
Beaufort, Bladen, Brunswick, Carteret, Columbus, Craven, Dare, Duplin, Greene, Hyde, Jones, Lenoir, Martin, New Hanover, Onslow, Pamlico, Pender, Pitt, Sampson, Tyrrell, Washington, Wayne
Program/Department
Admissions, Traditional Students
States
Last name ending in G-L
Joe Allen
Admissions Counselor

North Carolina Counties: Beaufort, Bladen, Brunswick, Carteret, Columbus, Craven, Dare, Duplin, Greene, Hyde, Jones, Lenoir, Martin, New Hanover, Onslow, Pamlico, Pender, Pitt, Sampson, Tyrrell, Washington, Wayne

States: ALL Prospective Students with last names ending in G-L

---
More Facts About Me!
What's your Hometown?
I was born and raised in Clarksville, Tennessee– a city 30 miles away from Nashville.
Why did you choose to work at NCWU?
Following the completion of my undergraduate degree, I decided to pursue a master's degree at North Carolina Wesleyan University, and the interactions with my professors and classmates made me appreciate what a college experience is supposed to feel like. The reason I decided this job was a good fit for me is having the ability to help students take advantage of the opportunity to have an irreplaceable college experience for themselves. I believe North Carolina Wesleyan University can provide that opportunity and I believe I can genuinely speak to that through my experiences here.
What School(s) did you attend and degree(s) earned:
The University of Tennessee at Martin, 2018
Barton College, 2020
The University of Texas Permian Basin, B.S. in Marketing, 2022
What's your Favorite eastern NC activity?
My favorite thing to do in eastern North Carolina is to fish. Inland, on-shore, and off-shore fishing are things I try to make time for as much as I can… but catfishing is good for the soul
What's your Tip(s) for incoming students?
Challenge yourself. Take advantage of the time that you have to build relationships that will last. Study hard, but make sure you take time to take care of yourself as you grow into the person you are striving to be daily.
What's your Tip(s) for applicants?
To our future Bishops, get to campus and come and see what's going on here! A countless number of great people would love to get to know you and be a part of your story here at NCWU. Get to know the stories of the people around you and let us get to know yours. From food to sports and on-campus clubs/activities, we are certain there are outlets here for you to explore and be yourself.
Another interesting fact about me.
My favorite color is blood orange– the darkest color orange in the sunset. Of all the places I've been, I've never seen sunsets like in eastern North Carolina.