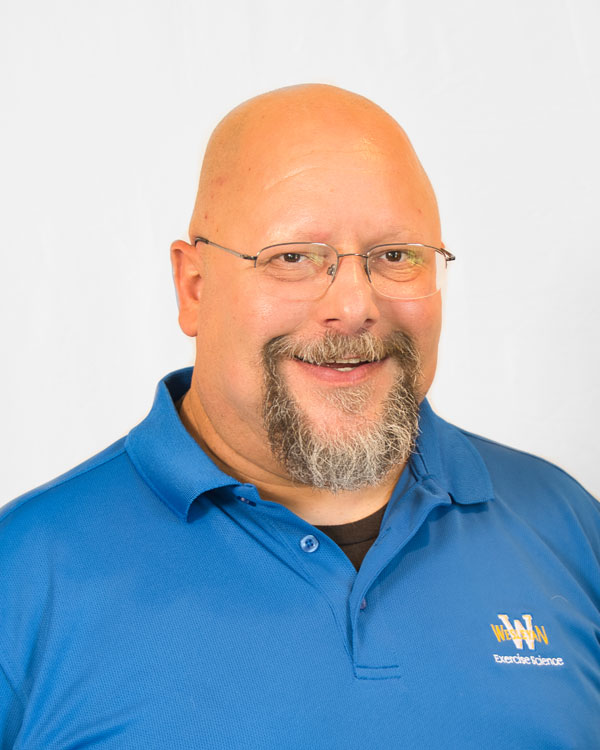 Location
Rocky Mount Campus
Program/Department
Exercise Science
Tim Dornemann, Ed.D.
Associate Professor of Exercise Science
Tim Dornemann, Ed.D., CES, PES, CSCS, OS Pro
Education
Ed.D. in Sports Management with an emphasis in Sports Fitness and Health and a Specialization in Leadership from the United States Sports Academy
Dr. Tim Dornemann joined the Exercise Science Department in the fall of 2023 as an Associate Professor of Exercise Science. Tim completed his Doctor of Education in sports management with an emphasis in sports fitness and health and a specialization in leadership from the United States Sports Academy. Additionally, he has a Master of Arts degree in exercise physiology from the University of North Carolina at Chapel Hill and a Bachelor of Science degree from Rockford University. He was first certified as a Certified Strength and Conditioning Specialist (CSCS) through the National Strength and Conditioning Association in 1992.  Dr. Dornemann has served as a reviewer for the Council on Accreditation of Strength and Conditioning Education (CASCE) and a member of the CASCE standards committee.
Dr. Dornemann previously oversaw both the undergraduate in exercise science and the Master of Science in kinesiology programs at Barton College and served as the director of sports performance his first five years at Barton. He currently serves as a member of the United States Sports Academy's national faculty and has taught for the sports academy in Malaysia, Thailand, and China. Dornemann volunteers as the director of educational programs for Sports Performance Sciences (SPS), an organization that conducts performance-enhancement education programs internationally and develops conditioning programs combined with character development programming domestically. Through the international branch of SPS, International Performance Sciences, he has worked with the Philippine Olympic Committee and India national wrestling team.
Two of the projects Dornemann developed for SPS have been published by Linus Publishing – "PowerRev 'Four Laws of Victory' Character Development Program: Build Successful Teams and Athletes by Teaching Lessons That Transcend Sports" and "PowerRev Youth Athletic Development Program: Building Champions in Sports and in Life." A third collaborative project "The PowerRev Way; Developing the Total Athlete" came to print in 2023. He also has written Russian Vibration Training: The Mikheev Method, published by Healthy Learning.
Dornemann's certifications include:
NSCA: Certified Strength and Conditioning Specialist (CSCS); Certified Performance and Sport Scientist (CPSS); Registered Strength and Conditioning Coach with Distinction (RSCC*D)
NASM: Performance Enhancement Specialist (PES); Corrective Exercise Specialist (CES)
NASE: Level II Certified Speed Specialist
Original Strength: Original Strength Certified Professional
USAW: Sports Performance Coaching Certification
FMS: Level 1 and 2