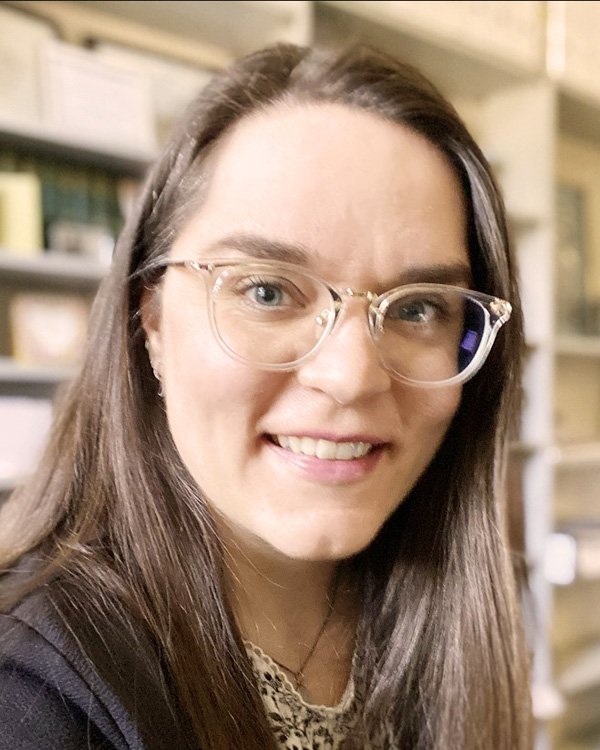 Program/Department
English, School of Humanities
Doreen Thierauf, Ph.D.
Assistant Professor of English
General Education Program Coordinator
Assistant Director of the Teaching and Learning Center
Education
Ph.D., The University of North Carolina at Chapel Hill
Teaching Interests
As a faculty member at North Carolina Wesleyan, I often have the chance to teach across traditional disciplinary boundaries, as I do in my course on 19th- through 21st-century British literature which focuses on the development of British national identity from the time of slavery to the present. Moreover, I appreciate that NCWU maintains small class sizes so that students can forge long-lasting professional relationships with their instructors and peers. I not only enjoy mentoring English majors until they graduate—and sometimes beyond—but also working with them on projects and events for our chapter of the International English Honor Society, Sigma Tau Delta, which invites our majors to make the fullest use of their studies. I'm also currently serving as editor of NCWU's undergraduate research journal, Omnium, and have been a member of the Wesleyan Singers since 2019.
Research
My research interests include Victorian literature and culture, particularly 19th-century writings on gender, maternity, and violence. A recent essay, "Daniel Deronda, Marital Rape, and the End of Reproduction," won the Surridge Prize for Best Article in The Victorian Review (2019). My scholarly work has further appeared in Victorian Studies, Victorian Literature and Culture, Women's Writing, Nineteenth-Century Gender Studies, Victoriographies, Oxford Bibliographies, Pedagogy, The Journal of Popular Culture, and in other venues.
Courses Taught
HUM 495: Cultures of the Anthropocene: Climate Grief and Survivance (Honors)
ENG 427: Senior Seminar
ENG 426: Gender Studies (Gender, Sexuality, and Literature)
ENG 424: African American Literature (Afrofuturism)
ENG 423: Studies in Contemporary Literature (The Dystopian Novel)
ENG 422: Studies in International Literature (20th- and 21st-Century Disruptions)
ENG 313: British Literature after 1700 (The British Bildungsroman & Victorian Monsters)
ENG 215: Studies in a Genre (The Contemporary Short Story & Science Fiction)
ENG 214: Social Issues in Contemporary Literature (Banned Books)
ENG 206: British Literature II (From Empire to Brexit)
ENG 202: World Literature II (Identity and Change)
ENG 115: Introduction to Literature (American Horror)
ENG 112: Writing II (Academic Writing)
ENG 111: Writing I (Rhetoric and Composition)
ENG 090: Basic Writing (The Personal Essay)