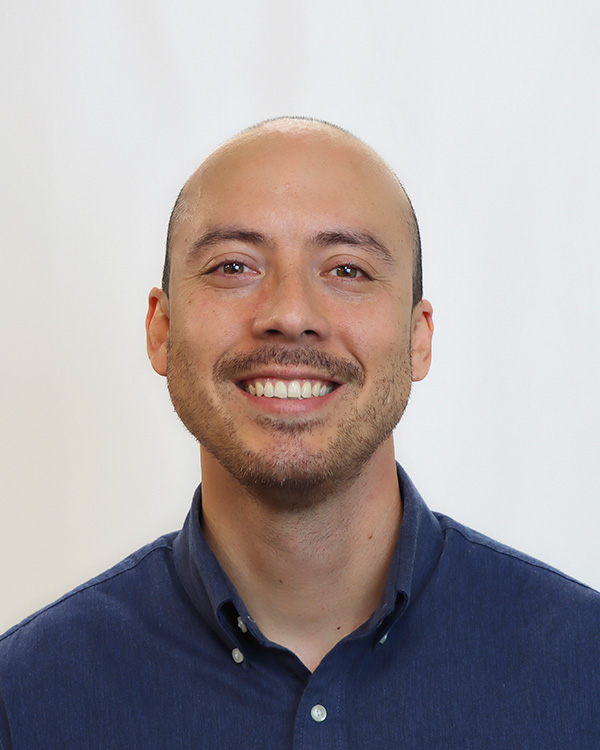 Program/Department
Biology, Biomedical Science, Environmental Science, School of Math and Science
Daniel Elias, Ph.D.
Associate Professor of Environmental Science/Program Coordinator, Environmental Science
B.S., La Molina National Agrarian University
M.S., Washington State University
Ph.D., Ball State University
---
How do I teach?
As a scientist and educator, I heavily rely on inquiry-based education, active learning, and interdisciplinary teaching. I want my students to improve their understanding of foundational and basic biological concepts and further apply these concepts into larger issues, develop problem-solving skills and strategies, improve skills associated with collaborative teamwork, and lessen any math, science, or authority anxiety.
What are my research interests?
My research interests focus on how human activities have an impact on aquatic ecosystems. Specifically, I am interested in the effects of pesticides, pharmaceuticals and personal care products on freshwater organisms. These pollutants are ubiquitous and detected at concentrations that likely have an effect on organismal fitness. So, I want to address and explore how these contaminants alter organisms' behavior (using movement as an indicator), growth, reproduction, and egestion/ingestion rates and how these changes affect food webs and nutrient cycles.
What am I doing right now?
In class:
I teach Life Science (BIO101), Life Science Lab (BIO102), Introduction to Environmental Science (BIO224), Agroecology (BIO226), Global Water Issues (BIO330), Environmental Science (BIO324), Environmental Science Lab (BIO325), Environmental Studies (BIO326), and Environmental Health (BIO424).
In research:
Effects of pharmaceuticals and salinity on snail (Physa acuta) and fish (Poecilia reticulata) growth, movement, and reproduction
Meta-analysis on pharmaceuticals abundance in wastewater effluent
Case studies addressing global water issues
Students have pursued research addressing the effects of acetaminophen and salinity on freshwater ecosystems from an ecotoxicological approach. We have received funding through Society for Freshwater Science, North Carolina Independent Colleges and Universities, and North Carolina Wesleyan University internal grants. This funding has supported research and students' conferences participation. I am always looking forward to meeting enthusiastic students to be part of these research efforts.