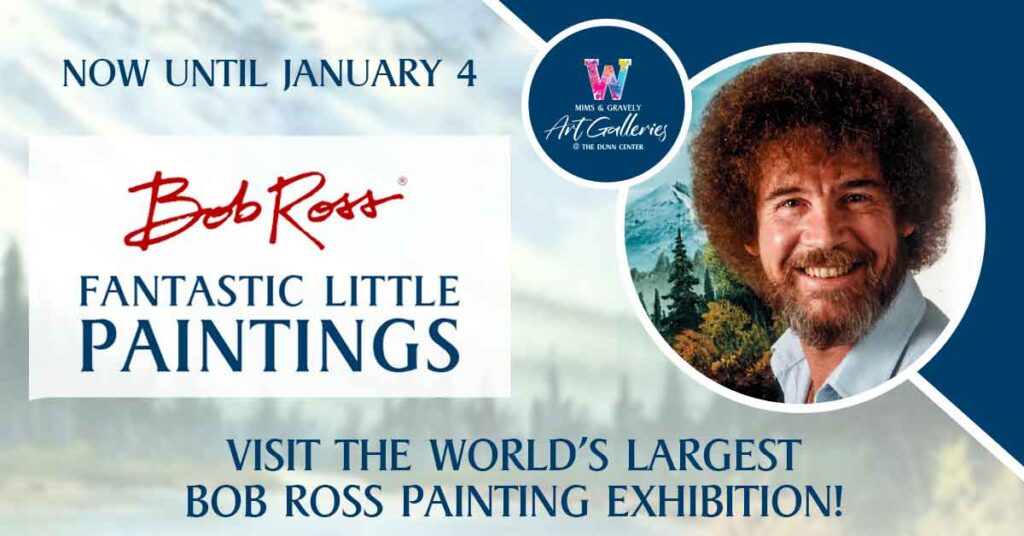 Fantastic Little Paintings by artist, Bob Ross, is set to adorn the walls of The Mims Gallery at The Dunn Center from November 2, 2023 through January 4, 2024. The 2023 Bob Ross Art Exhibition will be open to the public. Tickets will be available for $15 per person with free admission for children under five. This will be the first time a Bob Ross exhibit has been to North Carolina. With over 75 paintings, this will be the largest exhibition ever seen under one roof globally.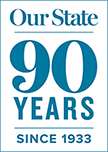 Robert Norman Ross, an American painter, art instructor and television host known by so many for his permed hair, showed the world how to paint fun pieces of art. He was the creator and host of The Joy of Painting, an instructional television program that aired from 1983 to 1994 on PBS in the United States, CBC in Canada, and similar channels in Latin America, Europe and elsewhere. Ross subsequently became known through his posthumous internet presence.
Spending 20 years in the U.S. Airforce, this is where he developed an interest in painting after attending an art class at the Anchorage U.S.O. club. While still in the Airforce, Bob discovered a show called The Magic of Painting. This is where he learned a 16-century painting style called "alla prima" (Italian for "First Attempt") widely known as "wet-on-wet." This allowed him to create a painting in thirty minutes. Ross became a master at this technique and began to successfully sell his work.
During each thirty-minute episode of The Joy of Painting, Bob would teach his viewers the quick, wet-on-wet oil painting technique. He would paint a scene without sketching it first, creating the image directly from his mind in real-time. He explained his limited paint palette and made the process easy for everybody to understand in simple, easy-to-follow steps. Ross soothingly reminded his viewers that "we don't make mistakes, just happy little accidents."
Ross was said to have painted an estimated 30,000 pieces of art in his lifetime– many of which will be on display in The Dunn Center. Guests are invited to come experience the joy that Ross brought to the art world.
For more information about the Bob Ross Art Exhibition or to schedule tours and showings, contact:
Jan Volz
Gallery Art Curator
jvolz@ncwu.edu
252.985.5268
Interested in Volunteering?
Volunteers needed! Can we count on
YOU

?

Thousands of art lovers are expected to buy tickets to see this event in the newly renovated Mims Gallery at The Dunn Center during the months of November and December. With your help, we can make this exhibition an event to remember!

An art gallery in Virginia recently hosted a smaller collection of Bob Ross' work and they had 800 people visit on opening day. The Dunn Center has limited staff and will need to rely heavily on volunteers, college students, and high school students who would enjoy working for community service hours.

Please consider volunteering to help with the Bob Ross Art Exhibition by filling out this short form below and we will get you plugged in.
®Bob Ross name and images are registered trademarks of Bob Ross Inc. ®Bob Ross Inc. Used with permission.