Connecting International Students with Members of Our Community
NCWU is eager to help our international students get outside the walls of campus and connect with members of our community. As a member of the NCWU community, we ask that you join us in giving our international students an opportunity to experience American hospitality, build new friendships and showcase their diversity on and off campus. Here are a few ways to get connected!
Global Outreach ("GO Group") Connections
Two of the greatest gifts you can give in life are your time and talents. Global Outreach (GO Group) is our community of volunteers from surrounding churches, businesses, families, schools and organizations that show support to our international students in various ways throughout the school year. The energy our committed volunteers exhibit in support of international students is vital to our success. Join our GO Group, today!
Ways to Volunteer:
Local and/or Airport Transportation
Church Hosted Events or Meals
Offering Day Trips to Nearby Locations
Hosting Students Over the University Break
Participating in the Breaking Bread Program
How Our International Students Connect with You
Cultural Consultants for the Community
The International Bishop Association (IBA) of NCWU utilizes international students as cultural consultants by partnering with local schools, clubs, organizations and businesses to bring knowledge and awareness of cultural and international affairs to those in the area.
Global WESFEST Event
NCWU's annual international festival where students highlight their countries and cultures with a parade of flags, fashion and talent show. Guests can also "taste the nations" at country display tables. This night of culture and diversity is free and open to the community.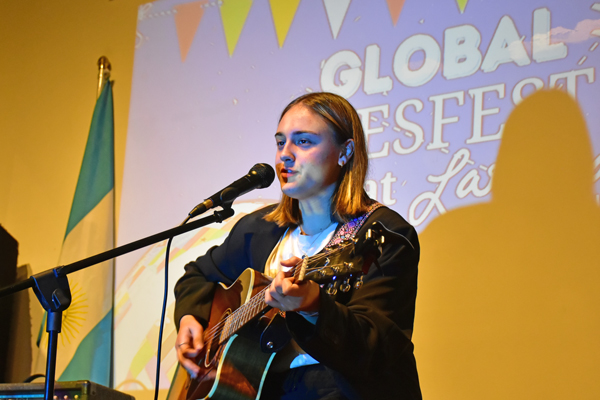 Other Campus Opportunities for Community Connections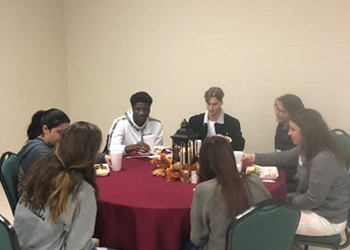 Mid-term Mixer
Join our international students for a relaxing night of food, friends and fun in the middle of the semester at our Mid-term Mixer Event.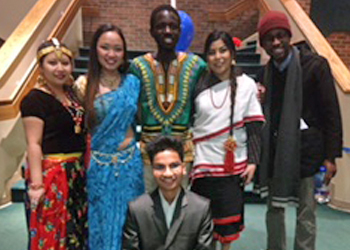 International Education Month
Each November the university recognizes our global connections and celebrates the importance and benefits of international education in the U.S. and worldwide. As we highlight this federal initiative, NCWU pays homage to our valued internationals including all International Bishops (students, staff, faculty) and the global opportunities offered across our campus.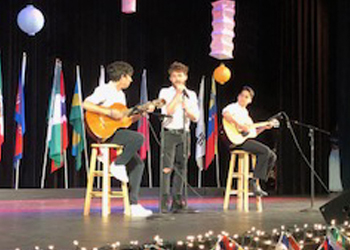 Global WESFEST
NCWU's very own international festival.  International students highlight their countries and cultures with a parade of flags, fashion show, and talent show.  Guests can also "taste the nations" at country display tables.  This night of culture and diversity is open to the community.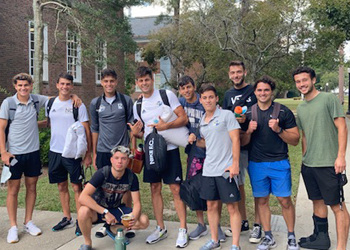 Summer Send Off
Say goodbye for the summer at this event with Go Group volunteers and other international Bishops. Food, fun and family!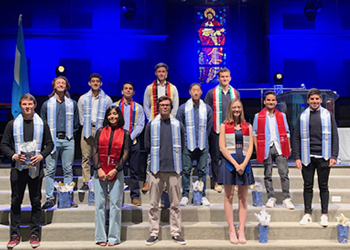 Senior Celebration
What an accomplishment! These students have moved a world away and found another home at NCWU. This senior celebration is a night that honors them and the goals they have achieved and the family they have become to one another.
What Our Community Volunteers Are Saying
NCWU's International support community is a vital part of our International Student Program. Linda Shepherd and her husband, John, joined NCWU's Go Group in 2021. Since then, they have had the opportunity to connect with several students from Argentina, Peru and Nepal.
"Our involvement with the international students has meant so much to us," stated Linda. "We have learned a little about their cultures, shown them a little of American homelife and built an emotional bond that will be with us for the rest of our lives." 
Linda and John invite these students not only into their home, but into their daily lives. They treat these students as if they were their own son or daughter by including them in various activities such as:
Enjoying a Meal Together (Home Visits & Resturants)
Birthday & Holiday Celebrations
Church Services & Activities
Going to Concerts (Rocky Mount & Raleigh)
Airport Pick-ups
Outdoor Projects & Picnics
It's volunteers like the Shepherd's that help our Bishop Family provide the very best experience possible for our international students as they adapt and get involved in American culture. According to the Shepherd's, "every interaction with someone from another culture is a small step along the path to world peace." In their opinion, "there's nothing more rewarding for both international students and American families!"