Show your commitment to helping people live healthier lives by promoting physical activity in public health practice.
Concentration in:

Physical Activity and

Health
Master of Public Health
NCWU's online Master of Public Health (MPH) program, with a concentration in Physical Activity and Health, is designed to equip graduate students with the knowledge and skills to incorporate physical activity into the core of public health practice in order to improve the health of individuals, communities, and populations. The online MPH program in NC is designed to train students as public health professionals, who are able to integrate the health-promoting concepts of physical activity into public health programs, interventions, and policies.
We offer an accelerated MPH (15-month program) and an extended MPH program (27-month program). The extended MPH program is designed to allow students to take one course per 8-week term, making it more flexible for working students.
According to the Centers for Disease Control and Prevention (CDC), chronic diseases (such as heart disease, diabetes and cancer) are now responsible for the greatest proportion of deaths in the United States and worldwide. Despite strong evidence that physical inactivity is significantly linked to chronic disease, the vast majority of individuals in the U.S. do not meet the minimum physical activity recommendations for health.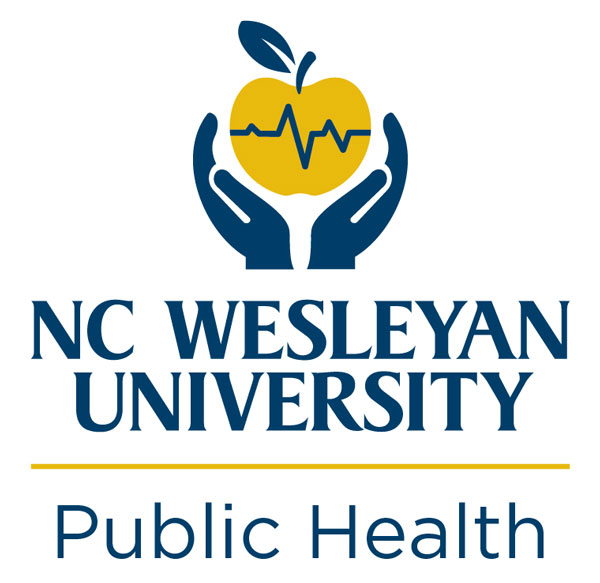 One of the Most Affordable Online MPH Programs in the Southeast
The NCWU online MPH graduate program is one of the most unique degrees in NC! The Master of Public Health we offer includes concentrations in physical activity and health. Plus, it's one of the most affordable compared to other programs in the southeast. This 42-credit hour graduate program is taught by world-class faculty and includes one-on-one mentoring with faculty & staff,  applied learning opportunities, low tuition, and tutoring and career counseling.
Explore the MPH degree TODAY and begin your journey to integrating the health-promoting concepts within your industry.
Graduate students in the Master of Public Health (MPH) program will learn how to incorporate effective physical activity programs and policies into public health practice using their understanding of:
Health effects of physical activity
The scientific basis for current public health physical activity guidelines for individuals across different age, sex, racial, and ethnic groups
Major social determinants of health and their impacts on physical activity behavior
Roles of multiple stakeholders in physical activity-based program planning, implementation, and evaluation
Health behavior and its influence on physical activity participation and programming
Measurement and surveillance techniques used to assess physical activity at the population level
Application of epidemiological methods to a breadth of settings and situations in public health practice
The core functions of public health
Cultural competence in communicating public health content
A major focus of NCWU's online Master of Public Health program is to connect students to practical, hands-on experiences in public health, by working directly with community partners. In this manner, students have the opportunity to apply the knowledge and skills gained in their Master of Public Health courses to "real world" public health practice, while simultaneously helping to improve the health of our communities. During the online MPH program, students have the opportunity to complete their public health practicum in one of a variety of public health-related sites such as community centers, parks and recreation departments, government and non-profit organizations, grass-roots organizations, public health research, university wellness centers, large healthcare systems, schools, and others.
Wesleyan's online Master of Public Health Program is the

only one in North Carolina to offer a concentration in physical activity and health.
Master of Public Health Features & Highlights:
Convenient
Take classes from anywhere! The MPH program is 100% online in accelerated 8-week terms.
Practical
Students gain practical hands-on experience at public health-related agencies and obtain health-related national certifications as part of their MPH program at NCWU..
Affordable
NCWU's graduate tuition rates are extremely competitive compared to other graduate schools in the U.S.
Experienced
Our engaging faculty have real-world professional experience to ensure you are challenged and supported through practical coursework.
Master of Public Health Program Overview
Faculty & Staff
Email any of our advisors with any questions you have about completing this program.