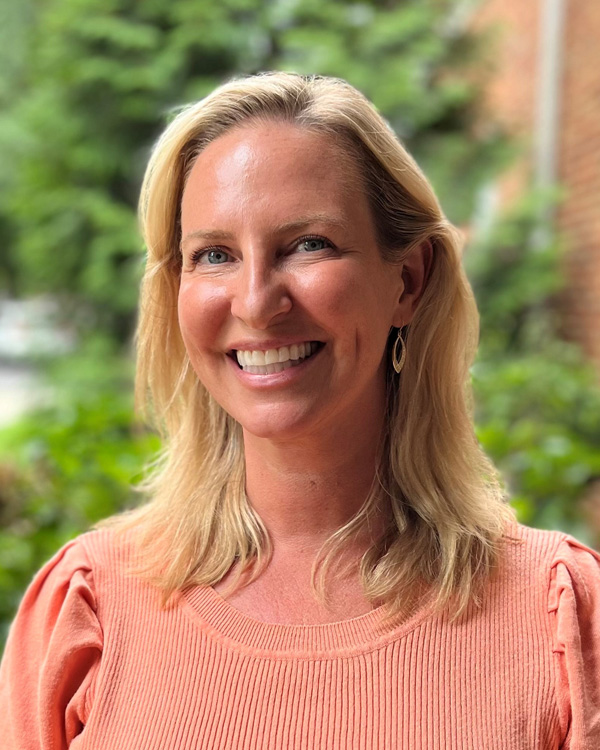 Location
Raleigh/Durham Campus, Winston-Salem Campus
Counties
Alamance, Cabarrus, Caswell, Davidson, Durham, Forsyth, Franklin, Granville, Guilford, McDowell, Montgomery, Orange, Person, Randolph, Rockingham, Rowan, Stanly, Stokes, Surry, Vance, Wake, Warren, Wayne, Yadkin
Program/Department
Raleigh/Durham APS Admissions & Advising, Winston-Salem APS Admissions & Advising
Kate Macdonell
Admissions Counselor
p: 919.465.4776
Raleigh/Durham Campus
Winston-Salem Campus


North Carolina Counties: Alamance, Cabarrus, Caswell, Davidson, Durham, Franklin, Forsyth, Granville, Guilford, McDowell, Montgomery, Orange, Person, Randolph, Rockingham, Rowan, Stanly, Stokes, Surry, Vance, Wake, Warren and Yadkin
---
More Facts About Me!
What's your Hometown?
I was born and raised in New York City.
Why did you choose to work at NCWU?
The right fit between student and institution can be life-changing. I love telling prospective students about NCWU and helping them through the Admission process.
What School(s) did you attend and degree(s) earned:
I attended Kenyon College, a small, private, liberal arts college in Ohio. I graduated with a B.A. in English, and a minor in Creative Writing. I also received a Certificate from Duke University in Non-Profit Management.
What's your Favorite eastern NC activity:
I had never had real BBQ until I moved to Eastern NC. 'Nuff said!
What's your Tip(s) for incoming students:
Take advantage of all that NCWU offers to help you achieve your goals. If you are struggling academically, reach out to your advisor. If you are hoping to advance your career, contact our Career Services. If you need to understand your tuition options, speak with a Financial Aid advisor. If you find a class challenging, connect with your professors. Everyone at NCWU's Adult & Professional Studies Department wants our students to thrive and excel. We will provide personal and private support throughout the entirety of your educational journey with us. You just need to ask for it!
What's your Tip(s) for applicants:
Do not wait until last minute to complete the necessary admission steps. Applying to the Adult & Professional Studies Program is free, easy and straightforward. The sooner you complete the application, the more time you will have to get to know your advisor, register for the classes you need, assess tuition options, and prepare yourself for success.
Any other interesting fact about yourself……….
I lived in Ethiopia for 3 years. I met my husband there. My husband and children are all dual citizens of the USA and Canada.
Anything else that you think a prospective student would like to know about coming to NCWU?
The Adult & Professional Studies Program is built for busy adults. Our students have jobs, family obligations, and outside responsibilities. Being in our program is a balancing act, which we understand and support. We want our students to succeed just as much as they want it for themselves. Our students' successes are our successes!