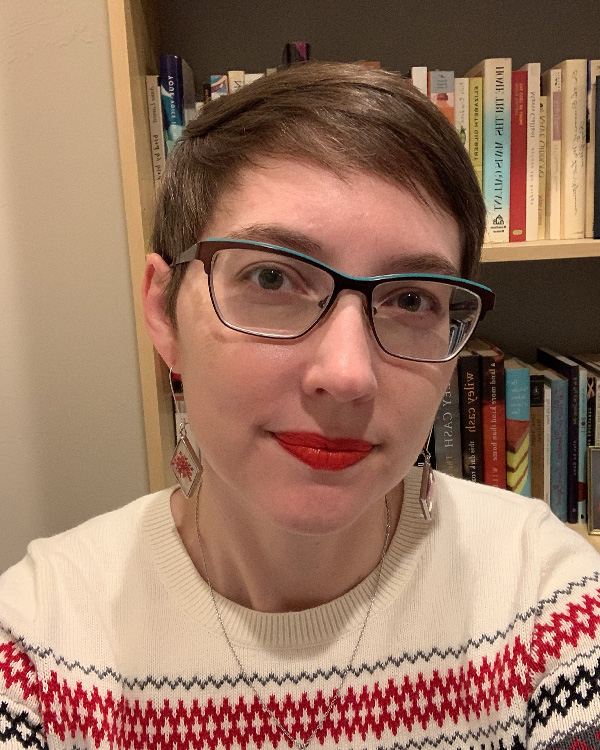 Program/Department
English, School of Humanities
Margaret Love, Ph.D.
Assistant Professor of English
Faculty Adviser to Sigma Tau Delta
Education
Ph.D., Tufts University
M.A. in Humanities, University of Chicago
Teaching Interests
I teach courses in world literature and composition, with a particular interest in exploring the power dynamics present in these fields. My literature courses offer students insight into how literary texts and other cultural representations shape how we perceive lived experience. My composition classes help students reflect on their writing habits and consider which ones serve them well and which ones might be worth re-evaluating. I encourage my students to take ownership of their own learning process as they encounter new and challenging materials. As an instructor, I am committed to continuing to develop an actively anti-racist pedagogy that emphasizes inclusivity, mutual respect, and collaborative learning. This includes highlighting common ground while also acknowledging problematic ideas, and clarifying the definitions of terms to further contextualize harmful statements. My ultimate aim is to support my students in developing critical thinking skills that can empower them to resist structures of inequity.
I'm also a member of the Wesleyan Singers and enjoy creating music with NCWU students.
Research
My research interests center on Caribbean fiction and poetry, in particular the use of epigraphs in twentieth-century anglophone Caribbean novels. I present my work regularly at the Caribbean Studies Association's annual conference and have published articles in Caribbean Quarterly, Storyworlds: A Journal of Narrative Studies, and the volume Caribbean Literature in Transition, 1920-1970 (2021, Cambridge University Press).
My current book project, Radical Canons, explores the cultural functions of literary authority and the construction of literary canons.
Courses Taught
ENG 427: Senior Seminar
ENG 423: Studies in Contemporary Literature (Imagined Otherwise: Magic & The Supernatural)
ENG 422: International Literature (Global Masculinities)
ENG 230: Regional World Literatures (Voices of the Caribbean)
ENG 202: World Literature II (Movements in Global Literature)
ENG 201: World Literature I (Global Literary Cultures)
ENG 115: Introduction to Literature
ENG 112: Writing II
ENG 111: Writing I