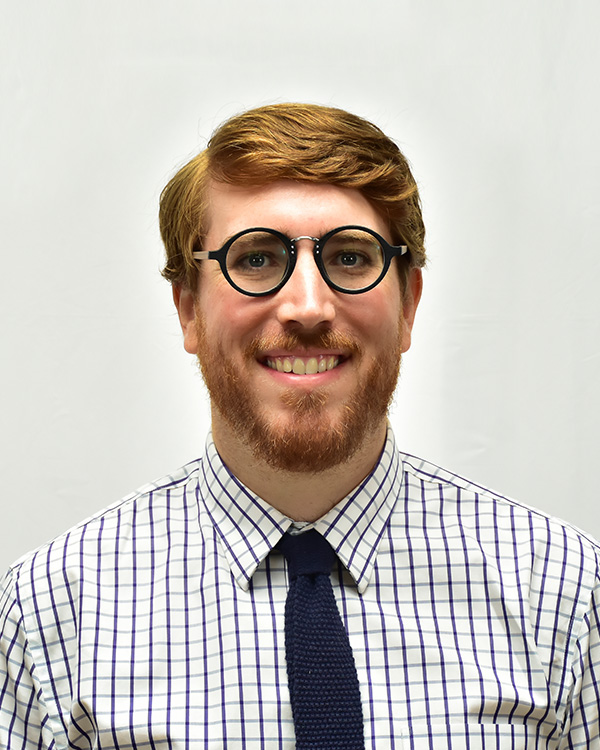 Location
Rocky Mount Campus
Program/Department
Political Science, School of Education and Social Science
Jarrod Kelly, Ph.D.
Associate Professor of Political Science/Associate Provost for Institutional Effectiveness and Accreditation
Ph.D., Political Science, University of Pittsburgh
M.A., Political Science, University of Pittsburgh
B.A., Psychology, Miami University
---
I specialize in American Politics, with specific interests in electoral politics, public opinion, and political psychology. Recently, I have become particularly interested in the social and electoral implications of misinformation, particularly conspiracy theories.
Teaching Interests
I teach courses on American politics and social science research methods. I offer courses on American political institutions, including U.S. Congress, The American Presidency, and Judicial Politics. These courses challenge students to critically examine the role and efficacy of these institutions, with particular emphasis on the relationship between the institutions and the electorate. I also teach American Political Thought, a course examining the "big ideas" central to the development of the American approach to governance, policymaking, and political ideologies.
I also offer two courses more directly related to my interests and expertise in electoral politics. Political Psychology is an interdisciplinary course examining how people "think" about politics, particularly the origins and development of political attitudes, the role of personality and dispositional factors, as well as information processing. I have also recently developed a new course, Conspiracy Theories and Misinformation, which also satisfies a Wesleyan Core requirement.
Finally, I also teach Social Research Methods. This course introduces students to the empirical approach to asking and answering social science research questions, with an emphasis on quantitative methods. I favor an applied approach, with students developing their own research questions, collecting data, and analyzing the data using statistical software.
Research Interests
I have broad research interests in political psychology and electoral politics. A common thread throughout much of my research is a focus on political identity, particularly partisan and ideological identities. Recent projects have examined how partisan identity/loyalty structures vote choice in primary elections, cross-cutting issues across partisan and ideological identity, and the social nature/function of ideological identity.
Recently, I have become interested in how misinformation shapes political attitudes, and I am working on a project, in collaboration with Dr. Preuss (Associate Professor of Psychology at NCWU) on how belief in conspiracy theories can fulfill a social need.
Dr. Preuss and I have also recently founded the Social Science Research Lab at NCWU. This is a dedicated space to collect and analyze data and we hope to involve students in the research conducted through the lab in the coming years.
Courses Taught
POL 112: American Political System
POL 212: Conspiracy Theories and Misinformation
POL 300: United States Congress
POL 301: Judicial Politics
POL 302: The American Presidency
POL 308: Social Research Methods (cross-listed as SOC 308)
POL 400: American Political Thought
POL 411: Political Psychology
POL 495: Special Topics: Campaigns and Elections
How long have you been at NCWU?
Since 2017
What's your favorite class that you teach?
POL 212: Conspiracy Theories & Misinformation
What are your research & teaching interests?
Political psychology, electoral behavior and American politics

What is a fun fact or an interesting hobby of yours?
Father of 2 dogs, Paulie a St. Bernard/Bernese mix and Frankie, a Beagle/English Bulldog mix