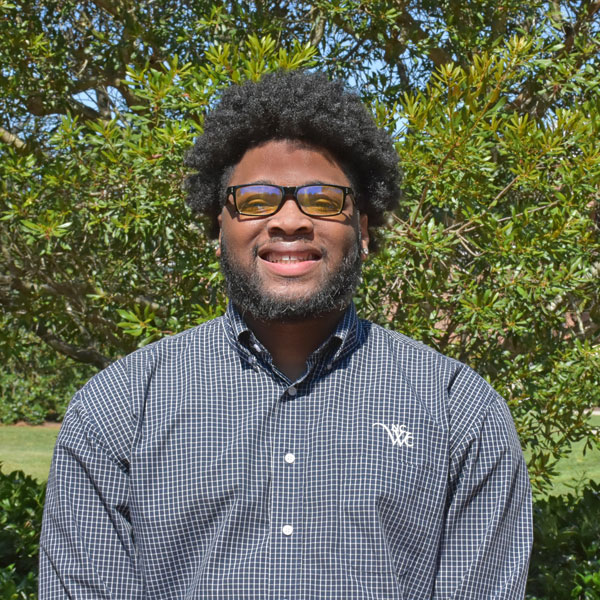 Location
Rocky Mount Campus
Program/Department
Admissions, Traditional Students, Transfer Students
Chantoni Grant
Admissions Counselor/Director Bishop Gaming Association
p: 252.985.5111
Transfer Students
Whether transferring from a community college or another 4-year university, We can help you through our simple and seamless transfer process to make your transition to Wesleyan as hassle-free as possible.
---
More Facts About Me!
What's your Hometown?
Kissimmee, Florida
Why did you choose to work at NCWU?
After 4 years of being a student here at NC Wesleyan, I decided that I could not say goodbye just yet. My experience as a student at NCWU was truly unique, Wesleyan not only opened a lot of doors for me, but it gave me a family far away from home. Having the opportunity to work here is a small way of giving back to the community and saying thank you to the place that was my home for 4 years.
What School(s) did you attend and degree(s) earned:
North Carolina Wesleyan University, BS in Organizational Administration, 2020
Full Sail University, MS in Entertainment Business, 2021
What's your Favorite eastern NC activity?
Trying new local restaurants and coffee shops around town, especially at the Rocky Mount Mills
What's your Tip(s) for incoming students:
Get involved! NCWU has so many different activities and opportunities to get involved in the community.
What's your Tip(s) for applicants?
Visit the campus and envision yourself here. When applying, we love to hear about who you truly are and how your unique experience can add to the NCWU Community.