Title IX and Equal Opportunity
Title IX of the Education Amendments of 1972 (hereafter referred to as "Title IX") prohibits discrimination on the basis of sex.  Although it is a gender-equity law, Title IX also applies to incidents of sexual misconduct, which includes sexual harassment and assault, that prevent a student from full and equitable participation in educational programs and activities.  North Carolina Wesleyan University will respond promptly to all complaints of sexual misconduct filed under the Title IX policy.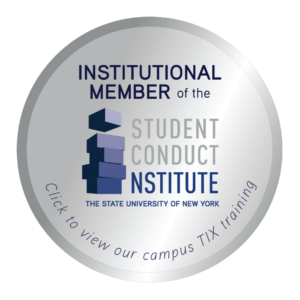 North Carolina Wesleyan University is committed to providing a safe living, learning, and working environment that is free from sex-based and gender-based harassment and discrimination.  North Carolina Wesleyan University believes that all people should be treated with respect and dignity and that we are all accountable for our actions.  As such, North Carolina Wesleyan University does not tolerate sexual and gender discrimination, harassment, and misconduct.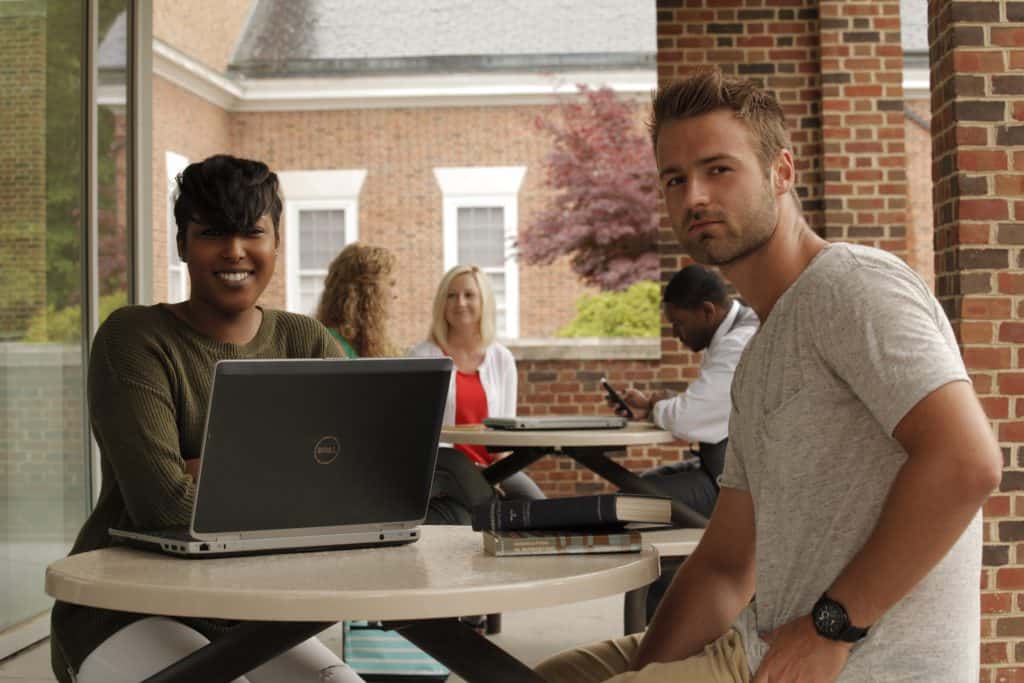 Title IX Policy
The Title IX policy includes definitions of prohibited conduct as well as related terms, available resources related to sexual misconduct, resolution procedures, and reporting information.  Any person may report sexual misconduct, including sexual harassment (whether or not the person reporting is the person alleged to be the victim of conduct that could constitute sexual misconduct or sexual harassment), in person, by mail, by telephone, or by email, using the contact information listed for the Title IX Coordinator, or by any other means that results in the Title IX Coordinator receiving the person's verbal or written report.  When sexual misconduct is reported to any administrator, faculty, or staff, including student employees, they are obligated to share that report with the Title IX Coordinator. 
If you are not certain as to whether you wish to make a report, you are encouraged to use the University's confidential resources to discuss your situation.  They will not reveal what you share with anyone, including law enforcement or the Title IX Coordinator, without your consent.  They can also provide support and connect you with additional services and resources.
Please know the following:
The University's Title IX policy applies to everyone – students, faculty, staff, administrators, and campus visitors.

Reports of sexual misconduct are kept private.

 

Only those with a legitimate, direct need to know for the purposes of addressing and resolving the report will have access to your information.

Retaliation in any form against anyone making a report under the Title IX policy is strictly prohibited and is a violation of University policy.

It's never too late to report sexual misconduct.
Confidential Resources:
Counselor
252.985.5369
Director of Health Services
Ms. Jessica Brys-Wilson
252.985.5186
jbrys@ncwu.edu
Chaplain
Rev. Edwin Ferguson, M. Div.
252.985.5575
eferguson@ncwu.edu
Title IX Contacts
Title IX Coordinator
Jason Modlin, Ed.D.
Dean of Students
111 Hardees Student Union
252.985.5404
jmodlin@ncwu.edu
Deputy Title IX Coordinator for Human Resources
Darrell Whitley
Director of Human Resources
141 Braswell
252.985.5105
dwhitley@ncwu.edu
Deputy Title IX Coordinator for Athletics
Carol Carson
Assistant Athletic Director for Medical Services
110B Taylor Center
252.985.5221
ccarson@ncwu.edu