Honoring Our History. Forming Our Future.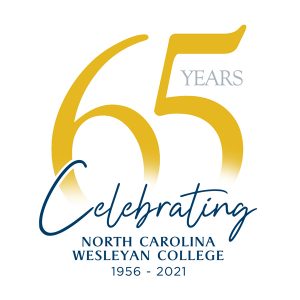 It all started with a group of approximately 100 Rocky Mount citizens. Their foresight, determination and financial backing convinced members of the North Carolina Annual Conference of The United Methodist Church to help Rocky Mount meet the area's need for higher education. On May 14, 1956 the North Carolina Annual Conference of The United Methodist Church met in Goldsboro and approved a petition from the people of Rocky Mount to locate a four-year, liberal arts college in their community. The first trustees were elected and one of the first actions of the Board was to name the institution North Carolina Wesleyan College, in the tradition of Methodist higher education that honors the founders of Methodism, John and Charles Wesley. The College was officially chartered by the State of North Carolina on October 25, 1956.
In 1960, 92 students enrolled in the first class at North Carolina Wesleyan College. The first yearbook, North Carolina Wesleyan, was published in 1962 with a very moving dedication to the city of Rocky Mount, North Carolina.
"The students of North Carolina Wesleyan College dedicate this, the first annual to you—the citizens of Rocky Mount. In the words of Bishop Paul N. Garber, you have dreamed the dreams and seen the visions. Now, we trust, you are beginning to see the material substance of those dreams. As our campus develops into a living reality, we, the students, offer our gratitude for the confidence in us which you have shown. Your belief in democracy and tolerance extended to everyone has become a goal for us to uphold while we organize and function in our different capacities. The tradition of persevering in the face of seemingly unsurmountable obstacles and always retaining faith in the future and honest effort has been a stimulus for the students and faculty of our college to exert themselves to their fullest to fulfill your dream and vision."
Almost sixty-five years later, those sentiments still hold true. North Carolina Wesleyan University celebrated its 65th year with its annual Founders' Day on October 25, 2021. "Our yearly Founders' Day celebration pays tribute to our rich Methodist heritage, our liberal arts foundation and the community who dedicated immense time and resources to make North Carolina Wesleyan University the institution it is today. We also acknowledge those who are currently selfless with their guidance and financial contributions, raising our beautiful University to the next level," stated Dr. Evan D. Duff , President.
The 65th Founding Anniversary Celebration was held on Monday, October 25, 2021 in Minges Auditorium of The Dunn Center. Dr. A. Hope Williams, President of North Carolina Independent Colleges and Universities was the featured speaker.