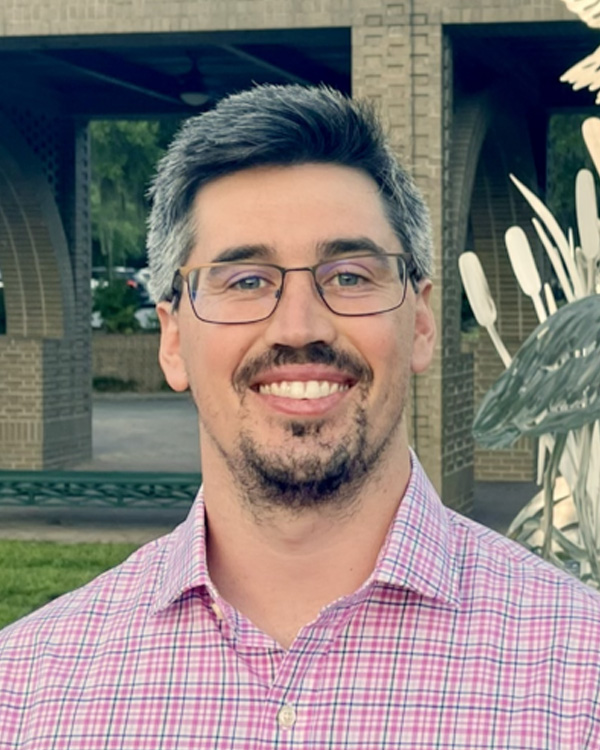 Location
Raleigh/Durham Campus, Goldsboro Campus, Winston-Salem Campus
Program/Department
Raleigh/Durham APS Admissions & Advising, Winston-Salem APS Admissions & Advising, Adult Studies Students, Goldsboro APS Admissions & Advising
Tyler Dew
Academic Advisor
p: 919.465.4782
Raleigh/Durham Campus
---
More Facts About Me!
What's your Hometown?
Wilson, NC
Why did you choose to work at NCWU?
I had started working in the higher education field right out of college. I decided to take a break from the career field to move to Raleigh, pursue my master's degree, and work part-time at a bank. I quickly realized that banking did not align with my future plans or my personality, so I wanted to return to higher education while continuing to earn my master's. NCWU initially appealed to me because of the smaller size, where I knew I could connect with each individual student. I was quickly won over by the passion that each staff member had for the school and student body, and I believe that the flexibility that NCWU offers for both employees and students is truly something special!
What School(s) did you attend and degree(s) earned?
Barton College, Class of 2018, B.S in Mass Communications with a focus in Broadcasting/Video Production
Currently pursuing a M.A. in English with a focus on Literature at North Carolina State University
What's your Favorite eastern NC activity?
I lived in Southern Nash county for a while, where there is nothing quite like stargazing at night. I also miss traveling to all the small eastern towns on the way to the beach where you were guaranteed to find a Dollar General and Bojangles.
What's your Tip(s) for incoming students?
Do not hesitate in reaching out to the staff and faculty here. We are truly here to help, and even if you think that you are bugging us with questions, I promise you that you are not. We love it!
What's your Tip(s) for applicants?
Take the time to speak with the staff here, whether a phone call or zoom meeting, and have all your questions answered. You will feel more comfortable if you know exactly where you stand, what to expect, and what your next steps are. Always reach out to your admissions counselors and advisors whenever you have questions or are concerned about something.
Any other interesting fact about yourself……….
I started getting my first gray hair at the age of 15. By the time I was 18, I was a solid salt and pepper. Now, at the age of 26, the salt is overtaking the pepper.
Anything else that you think a prospective student would like to know about coming to NCWU?
NCWU is one of the most flexible colleges I have ever been associated with. There is truly nothing so small or large that cannot be addressed and figured out. No matter what challenges you have that could hinder you in getting a degree, always talk to someone here about it. You never know what solution can be reached!!