The Taylor-Crocker Honors Program at NC Wesleyan University stands as a testament to academic excellence and the pursuit of knowledge. The program has consistently fostered an environment where students are encouraged to push their intellectual boundaries and achieve remarkable feats. Through a rigorous curriculum, interdisciplinary seminars, and personalized mentorship, students in the Taylor-Crocker Honors Program have consistently demonstrated outstanding achievements. From presenting groundbreaking research at national conferences to securing prestigious scholarships, these students have showcased their dedication to learning, innovation, and community engagement.
Their accomplishments not only highlight their individual brilliance but also underscore the program's commitment to producing well-rounded, critically-thinking leaders poised to make meaningful contributions to their fields and society as a whole.
Honors Program Student Accomplishments
Journal Publications from Honor Students
Publications based on Senior Honors Projects have appeared in the following journals:
Ball State Undergraduate Mathematics Exchange
Cryptologia
European Journal of Sports Science
Gait and Posture
Gazzetta Medica Italiana – Archivio per le Scienze Mediche
International Journal of Exercise Science
International Social Science Review
Journal of Psychological Inquiry
Journal of Sports Science and Medicine
Journal of Strength and Conditioning Research
Mathematics and Computer Education
Medicine and Science in Sports and Exercise
Research Quarterly for Exercise and Sport
The American Biology Teacher
Conference Presentations by NCWU Honor Students
Presentations have been given by Honors Program Students at the following conferences/meetings:
American Sociological Association Annual Meeting
Carolinas Psychology Annual Conference
Collegiate Academy of the NC Academy of Sciences Conference
Mathematical Association of America – Southeast Regional Annual Conference
National Athletica Trainers Association Clinical Annual Symposia & Athletic Trainers Expo
National American College of Sports Medicine Conference (ASCM) Meeting
North Carolina Honors Association Annual Conference
North Carolina Psychological Association Annual Conference
North Carolina Undergraduate Research and Creativity Symposium
Society for the Scientific Study of Sexuality Annual Meeting
Southeast Chapter of the American College of Sports Medicine (SEACSM) Annual Meeting
Southern Regional Honors Council Annual Conference
Southern Sociological Society Conference
University of North Carolina -Greensboro Annual Honors Symposium
Graduate Schools attended by NCWU Honor Students
Honors Program Graduates have attended these Graduate/Professional Schools:
Campbell University School of Law
Charleston University School of Law
Cornell University
East Carolina University
East Tennessee State University
Elon University
North Carolina State University
North Carolina Wesleyan University
Old Dominion University
Saint Louis University
Southern New Hampshire University
Thomas Jefferson University
Tulsa University College of Law
University of Florida
University of North Carolina – Chapel Hill
University of North Carolina – Greensboro
University of Washington
Virginia Commonwealth University
Virginia Tech
William & Mary
Doctorate/Masters Programs attended by NCWU Honor Students
Honors Program graduates have gone onto Doctoral and/or Masters Programs for:
Accounting
Biology
Biology Medicine and Health
Business Administration
Chemical Engineering
Chemistry
Clinical Psychology
Criminal Justice
English
Exercise Physiology
History
Industrial and Organizational Psychology
Law School
Marine and Environmental Affairs
Mathematics
Medical School
Nutritional Sciences
Occupational Therapy
Physician's Assistant
Physical Therapy
Psychology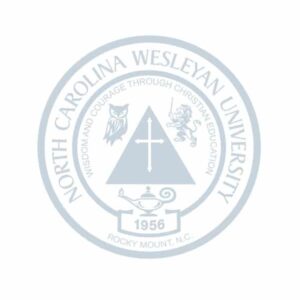 Diamond Allen '18
Diamond Allen completed her Master's in Social Work at North Carolina State University in May of 2021. She is also completing additional requirements to become a Licensed Addiction Specialist. In addition, Diamond Allen was recently accepted to the Clinical Psychology Ph.D. program at East Tennessee State University. She will begin that program during the fall semester of 2021.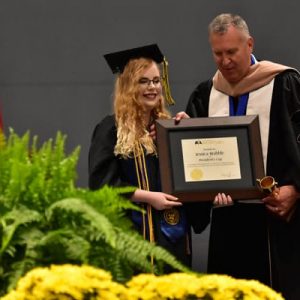 Jessica Brabble '19
Jessica Brabble was the winner of the 2020-2021 Outstanding Graduate Student (Masters) in the College of Liberal Arts and Human Sciences at Virginia Tech. Jessica was also recently accepted into the Ph.D. program in history at the College of William and Mary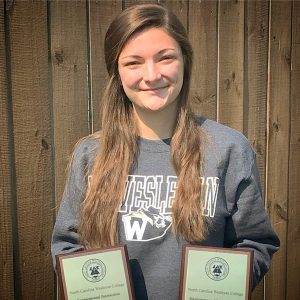 Alyssa Brookhart
Alyssa Brookhart was selected as one of the recipients of the 2021 North Carolina Independent Colleges and Universities (NCICU) Undergraduate Research Program awards. Included in the award was a $500 stipend for Alyssa to use on her research, which she will be conducting with the support of her faculty mentor, Dr. Daniel Elias.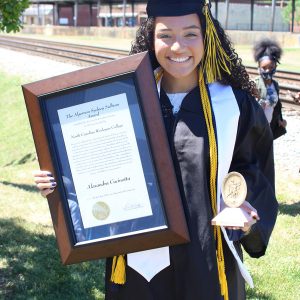 Ali Cucinotta '21
Alexandra "Ali"  Cucinotta received the Algernon Sydney Sullivan award at the May 2021 Commencement, which honors a senior who best exemplifies excellence in character, leadership and service to the community. Cucinotta obtained Bachelor of Arts degrees in both Communication and Entertainment Arts.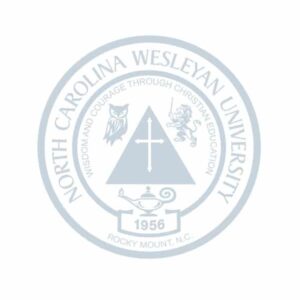 Mary Cat Davis '21
Mary Cat Davis presented the paper "Generation Attitudes Toward Digital Feminism: Is Social Media the Path to True Intersectionality?" at the 21st Annual Undergraduate Honors Symposium at UNC Greensboro in March 2021.
Madison Gill '21
Madison Gill won second place in the undergraduate student research award competition at the 2021 annual meeting of the Southeast American College of Sports Medicine. Her scientific presentation was titled, "Physical Activity and Depressive Symptoms During the Covid-19 Stay at Home Order in North Carolina." Madison's mentor was Dr. Shannon Crowley.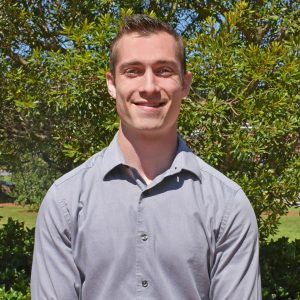 Blaise Gourley '21
Blaise Gourley was awarded the President's Cup, an award that recognizes the attainment of the highest standards of academic performance as demonstrated by the overall grade point average, at the May 2021 Commencement. He earned a Bachelor of Art degree in Liberal Studies and a Bachelor of Science in Marketing.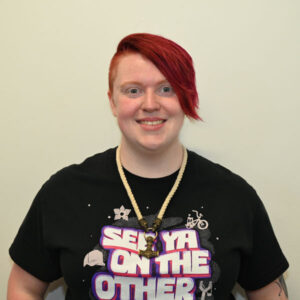 Sierra Joyner
Sierra Joyner presented the paper "Not for Entertainment: The Importance of the Animal Rights Movement for Big Cats" at the 21st Annual Undergraduate Honors Symposium at UNC Greensboro in March 2021. She won second place.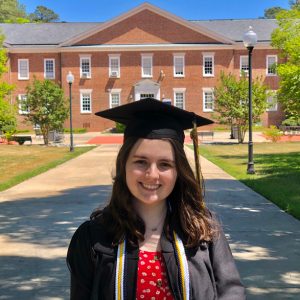 Victoria Thompson '21
Victoria Thompson was accepted into the School Psychology Master's program at North Carolina State University. She plans to begin her graduate studies during the fall semester of 2021.