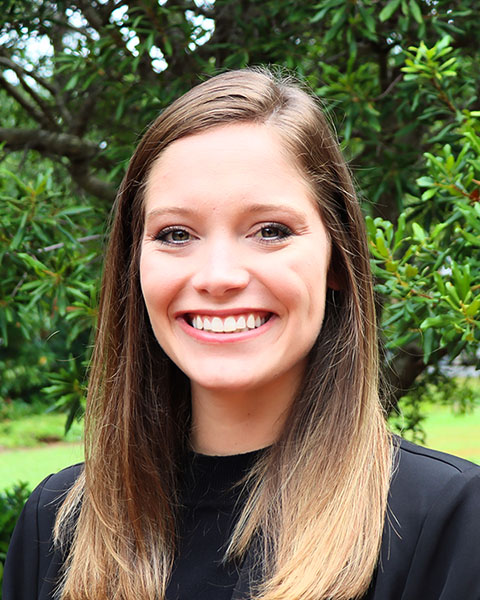 Location
Rocky Mount Campus
Counties
Alleghany, Ashe, Avery, Buncombe, Burke, Caldwell, Cherokee, Clay, Cleveland, Edgecombe, Franklin, Graham, Haywood, Henderson, Jackson, Macon, Madison, McDowell, Mitchell, Nash, Polk, Rutherford, Swain, Transylvania, Watauga, Wilkes, Wilson, Yancey
Program/Department
Admissions, Traditional Students
States
Last name ending in T-Z
Kaley Sharpe
Admissions Counselor
p: 252.985.5329

North Carolina Counties: Alleghany, Ashe, Avery, Buncombe, Burke, Caldwell, Cherokee, Clay, Cleveland, Edgecombe, Franklin, Graham, Haywood, Henderson, Jackson, McDowell, Macon, Madison, Mitchell, Nash, Polk, Rutherford, Swain, Transylvania, Watauga, Wilkes, Wilson, Yancey

States: ALL Prospective Students with last name ending in T-Z
---
More Facts About Me!
What's your hometown?
Nashville, NC
Why did you choose to work at NCWU?
I have always been familiar with NCWU as I grew up in this area and my sister also played softball here. When looking for a career, I wanted to work somewhere with a great work environment and I was able to find that here at NCWU. Everyone here welcomes you with open arms and wants to see you succeed. It is a great community to be a part of and I am thankful that I am a part of it!
What School(s) did you attend and degree(s) earned?
Meredith College, BS in Exercise and Sports Science, 2021
What's your favorite eastern NC activity?
I love to visit the North Carolina beaches any chance that I get. I also love trying new restaurants and eating the best barbecue, vinegar-based (Eastern NC) BBQ is the only way to go!
What's your Tip(s) for incoming students?
Your college experience is what you make it so get involved! Find something that you enjoy doing and get involved to make the most of your time at NCWU.
What's your Tip(s) for applicants?
Come visit campus! Ask questions, and get to know whether or not you see yourself here at NCWU.
Another interesting fact about me.
I love to travel and recently checked skydiving off of my bucket list!