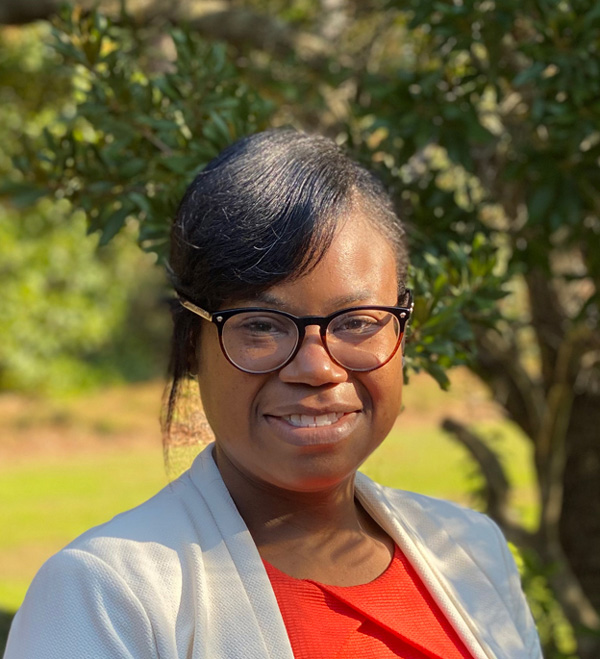 Location
Goldsboro Campus
Counties
Bladen, Brunswick, Columbus, Cumberland, Duplin, Greene, Harnett, Johnston, Lenoir, New Hanover, Pender, Robeson, Sampson, Wayne
Program/Department
Admissions, Adult Studies Students, Brunswick APS, Goldsboro APS, Graduate Students, Wilmington - APS
Joselyn Blount
Admissions & Advising Coordinator
p: 252.985.5318
Goldsboro Campus



North Carolina Counties: Bladen, Brunswick, Columbus, Cumberland, Duplin, Greene, Harnett, Johnston, Lenior, New Hanover, Pender, Robeson, Sampson, Wayne
---
More Facts About Me!
What's your Hometown?
Plymouth, NC
Why did you choose to work at NCWU?
About five years ago, I attended a family member's commencement ceremony at Wesleyan. I thought the campus was beautiful, never could I imagine that I would be fortunate enough to work at NC Wesleyan University. When I arrived for my interview, the people were genuinely nice and welcoming.  I chose Wesleyan because of their family values!
What School(s) did you attend and degree(s) earned?
Elizabeth City State University. BS in Elementary Education (Certified K-6); Walden University. Master of Business Administration: Human Resource Management
What's your Favorite eastern NC activity?
I love visiting historical sites and museums!
What's your Tip(s) for incoming students?
Believe in yourself!  Never lose sight of what led you here. Keep in mind that it may not always be easy, but in the end it will all be worth it.
What's your Tip(s) for applicants?
Your application serves as your introduction. It will introduce us to who you are as a student and professional.  We will review your application with an open heart and no judgement!  We love to know what led you to NC Wesleyan and the career field in which you are currently employed.  Knowing your background helps us to better serve you in choosing the best program and making more informed decisions.
Any other interesting fact about yourself……….
I am a proud wife and mother of two sons and one daughter!
Anything else that you think a prospective student would like to know about coming to NCWU?
When you come to NCWU, you become a member of a family and build relationships that last a lifetime!