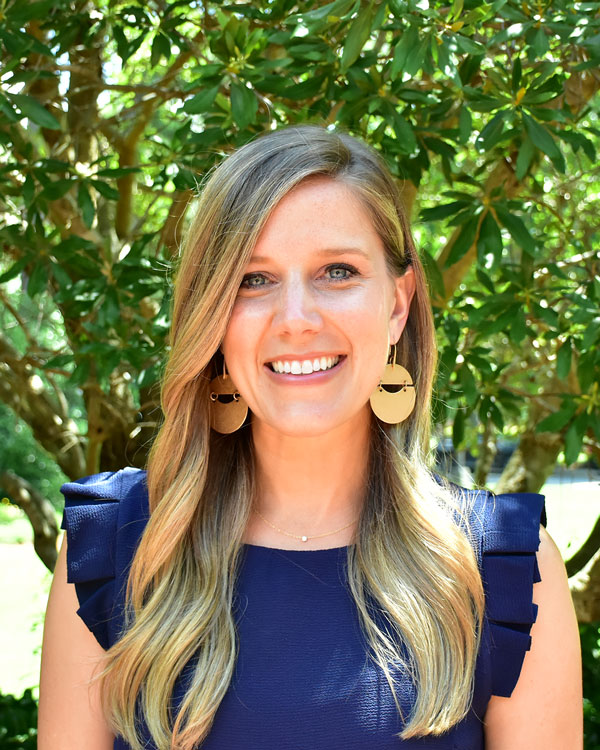 Program/Department
International Student Services, Student Life
Jessica Edwards
DSO/Connect YTI Administrator & Sophomore International Advisor
More About Me
What's your Hometown?
Rocky Mount, NC
Why did you choose to work at NCWU?
I chose to work at NCWU because I love working with people.
What school(s) did you attend and degree(s) earned?
I attended Bob Jones University in Greenville, SC and earned a bachelor's degree in Religion and a minor in music.
What's your Favorite eastern NC activity?
I love being so close to the coast of NC. I enjoy the climate, nature trails, and agriculture of Eastern NC.
What's your Tip(s) for incoming students?
The student affairs team wants to serve you! We want to create opportunities for you to grow and thrive. Come to our events, stop by our offices, and stay in touch!
What's your Tip(s) for applicants:
Come visit our campus and spend a day in the surrounding area. Introduce yourself by email or in-person visit to someone on faculty or staff in the major you are interested in. Ask questions and review the website so that you have a good understanding of what this university has to offer.
Another interesting fact about me……….
I love learning and enjoy being on a campus of learners and educators!
What do you think a prospective student would like to know about coming to NCWU?
As I have been on staff at NCWU, I have observed faculty and other staff members caring for our students. When you come here, you will have multiple opportunities to grow, learn, and push yourself. We value you as a person, not just a number. You are welcome and wanted here!